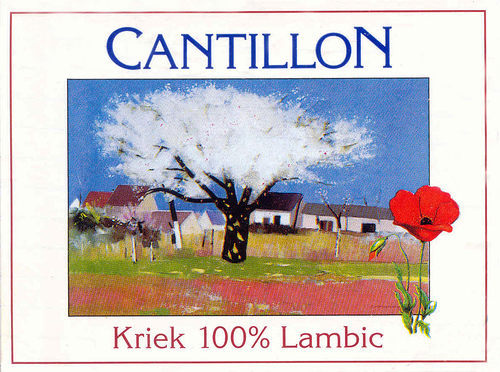 Cantillon Kriek
In late summer, whole cherries (of the Schaarbeek variety, as tradition dictates) are poured, pits and all, into casks of lambic that have aged for a year and a half – two summers, according to the lambic brewer's calendar. The fruit dissolves and ferments in the cask for four to five months. In that time, even the pits begin to dissolve, lending a slight nutty flavor to the lambic in the cask. The cherry-flavored lambic is blended with old and new lambic to make beer with a strong, sour cherry flavor and bright red color.
Cantillon Kriek is not artificially sweetened like all the other krieks you'll find on the shelf; authentic kriek is unabashedly sour and very, very tart. This beer is not for beginners, but those in the know will agree with virtually every respected beer writer that this is the world-classic cherry lambic.
Rated a World Classic by both Michael Jackson and Tim Webb (CAMRA Good Beer Guide to Belgium).
Style:
Fruit Beer
ABV:
5.00%
Packaging:
375ml cork-finished bottles, 750ml cork-finished bottles, 30L kegs
Other Beers by Cantillon