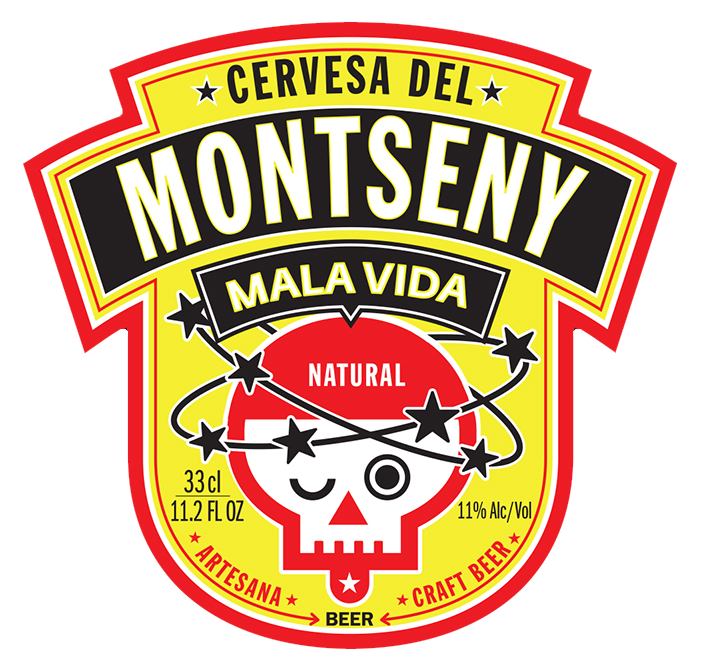 Cervesera del Montseny Mala Vida
From the brewer:
"The original, flagship version is an 11% Imperial Stout brewed with local "El Montseny" mountain water, six different malts (including smoked), and three hop varieties. This Catalan Imperial's big malty palate is balanced with strong, toasty aromas and flavors.
There are three other versions of Mala Vida.
Mala Vida Chili
Two varieties of Mexican peppers, Chili Ancho and Chili de Àrbol, are added to the original stout after fermentation, giving Mala Vida Chili its unique "picante" flavor and mild hotness.
Mala Vida Bourbon
Aged in Jack Daniel's and Old Forester's barrels for 5-6 months, Mala Vida Bourbon gives the already-toasty original an extra jolt of smoky, vanillin American whiskey flavors.
Mala Vida Brandy
Spain is well known for brandy, and is the world's largest producer.
Mala Vida Brandy is produced by aging the original stout in barrels from the historic brandy region around Jerez de la Frontera in Andalusia."
Mixed cases are available!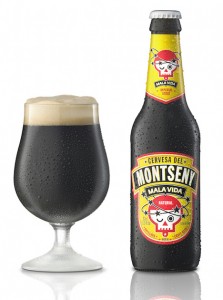 Style:
Imperial Stout
ABV:
11.00%
Packaging:
KeyKegs and 330ml bottles
Other Beers by La Companyia Cervesera del Montseny (CCM)