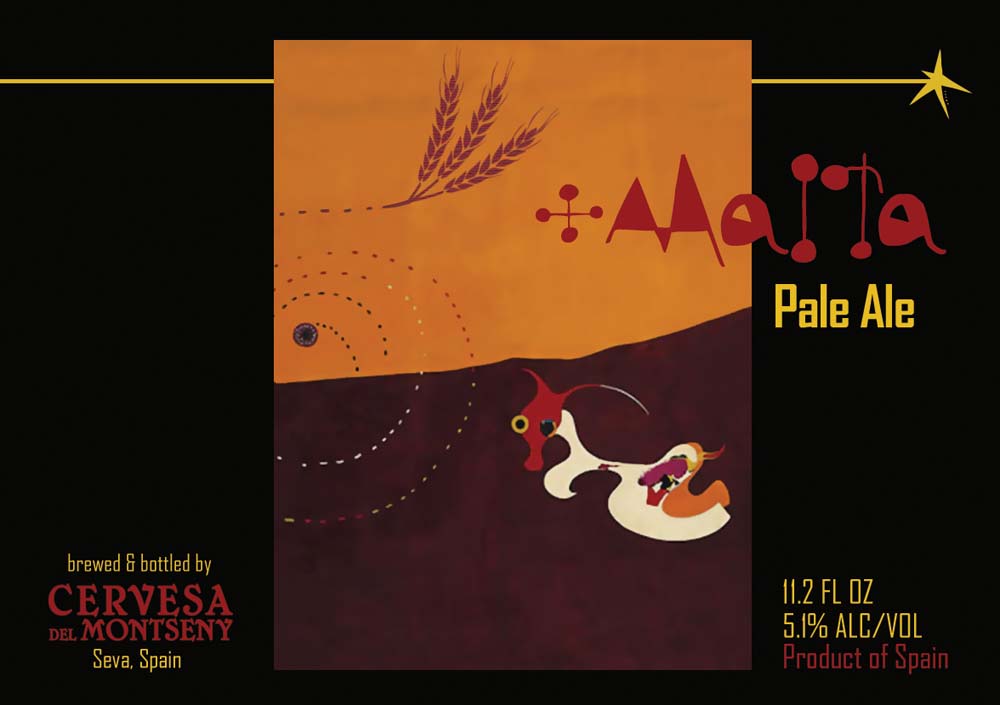 Cervesera del Montseny +Malta Pale Ale
A beautifully balanced and drinkable pale ale, featuring the full flavor of malted grains offset by spicy hop aromas.
Just two years ago, Pablo Vijande and friends founded Spain's first commercial craft brewery in the small town of Seva, north of Barcelona at the foot of the Montseny mountains. For years Pablo has been the odd man out in wine-drinking Spain, where no hops or barley for malting are grown. He sold home-brewing materials, ran an instructional brewer's festival, and even worked as a volunteer in an English ale brewery for a spell — all the time saving up money to start up CCM.
So far, the brewery has focused primarily on three year-round beers, and these three are the first to arrive in the U.S. They are all in English styles, naturally, all made with great care and the best ingredients, and all brewed to the sound of Flamenco music reverberating through the small, spartan brewhouse in Seva. The hops they throw into the kettle at CCM are mostly Nugget, not the noblest of varieties, but the one most widely used by the larger more established Spanish breweries. Pablo feels that they give the beer a particularly Spanish character. The yeast is a complex English strain, which, like so many British tourists, is really flourishing in the hospitable climate around Barcelona.
The province of Catalonia is the epicenter of true beer appreciation in Spain, and that's where all of Pablo's beers have been sold — until now, of course. For the U.S., the CCM beers have been outfitted with new labels based on the painting of Joan Miró, whose rich, quirky, mysterious work is emblematic of Barcelona and Catalonia. (We at Shelton Brothers just love the simple things in life: art and beer.)
Style:
Pale Ale
ABV:
5.1%
Packaging:
330 ml bottles, 30L kegs
Other Beers by La Companyia Cervesera del Montseny (CCM)