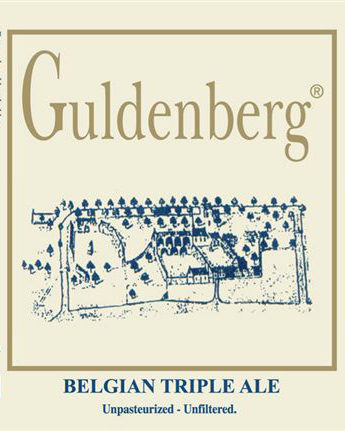 De Ranke Guldenberg
De Ranke beers are robust and flavorful and famous for their massive hoppiness. Made in small batches only on the weekends, they are quickly gaining a reputation as the best specialty beers of Belgium.
A strong blonde ale of about 8.5% alc. by volume that claims vaguely to be an "abbey" beer, Guldenberg bears no resemblance whatsoever to any Tripel you may have sampled, except in color perhaps. It is very hoppy and malty (though not quite as assertive as De Ranke's XX Bitter). A wine-loving friend of ours pronounced it "too good to be beer." We'll just say that Guldenberg shows just how good beer can be.
"A vastly hoppy, gorgeously well-balanced, and utterly tasty blond ale." – As quoted from the Twin Cities City Pages.
Style:
Blonde Ale
ABV:
8.50%
Packaging:
330ml bottles, 750ml bottles, 30L kegs
Other Beers by De Ranke