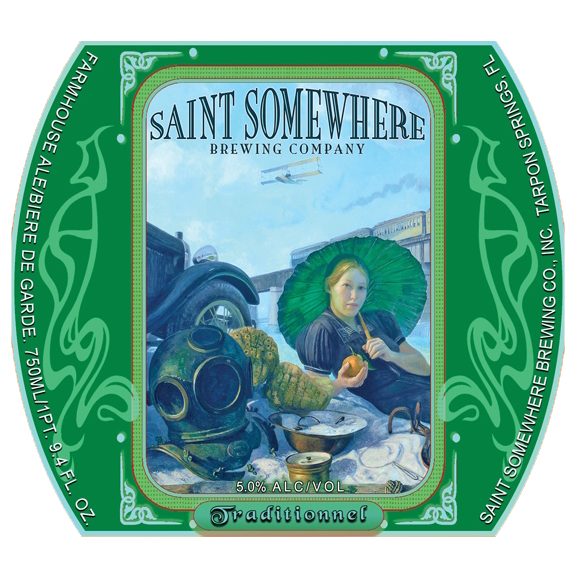 Saint Somewhere Traditionnel
From Bob the Brewer:
"We've partnered with noted artist and fellow son of Tarpon Springs, Christopher Still, to reflect the history and stories of Florida. The label artwork is taken from the painting
'To Have and Have Not' which is on display in the State capital. 'Tradtitionnel' is light amber in color with a slight bit of sweetness on the finish.
Our house yeast along with open fermentation and resident 'Free Range Tarpon Springs Brettanaomyces' add to the complexity of this ale."
Style:
Farmhouse Ale
ABV:
5.00%
Packaging:
750ml bottles
Other Beers by Saint Somewhere