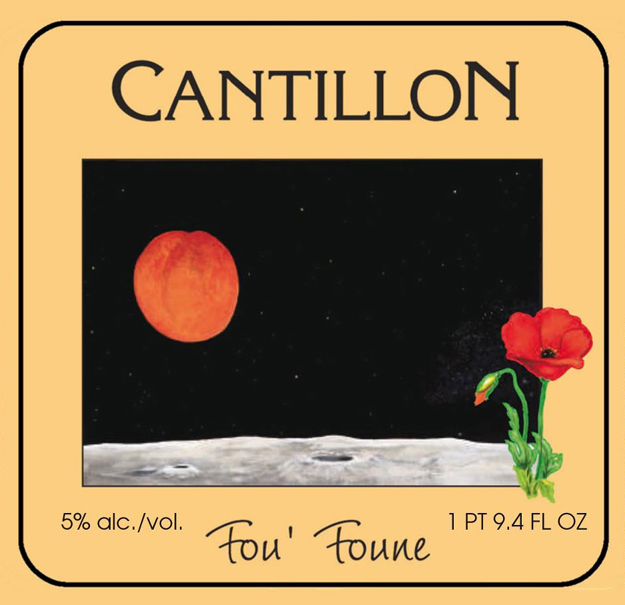 Cantillon Fou'foune Apricot
To create this astounding and unique fruit beer, the Cantillon brewers buy apricots from a vineyard in Bordeaux and pour them into casks of aged lambic. Over three to four months, the fruit dissolves and ferments, and is infused into the beer. The result is a wonderful peachy-apricot aroma and taste, combined with the tart, earthy flavor of honest, wild-yeast fermented lambic beer.
The wonderful "apricot moon" painting for the label was done by Julie Van Roy, daughter of master brewer Jean-Pierre Van Roy.
Style:
Fruit Beer
ABV:
5.00%
Packaging:
750 ml cork-finished bottles, 30L kegs
Other Beers by Cantillon