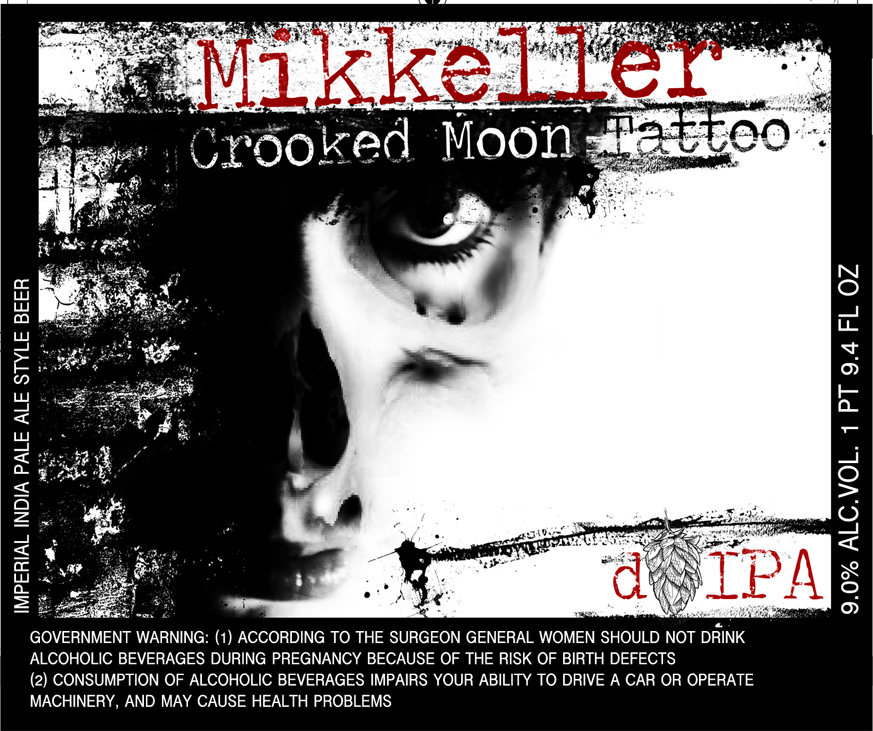 Mikkeller Crooked Moon DIPA
From the brewer:
"In Mikkeller we have over the years done ​​many collaboration brews. However,this one was a little unusual – we collaborated with the Swedish tattoo studio Crooked Moon.
The two brothers Jacob and Jonas Pedersen that run Crooked Moon Tattoo in Helsingborg wanted to celebrate their tattoo studio's first birthday with a big party, and what could be more natural than to do it with a beer in their own name?
The two brothers have designed the labels for this beer. And therefore this beer comes with two different labels. One by of Jacob, and the other by Jonas.

The beer is just like a Crooked Moon tattoo: strong and powerful. In this case we are talking about a violently hoppy double IPA with 9% alcohol.
You'll find Crooked Moon / Mikkeller DIPA find on draft and bottled.
Are you dreaming of a new tattoo? Click here to see what Crooked Moon can offer you."
Style:
Double IPA
ABV:
Packaging:
750 ml bottles, key kegs
Other Beers by Mikkeller