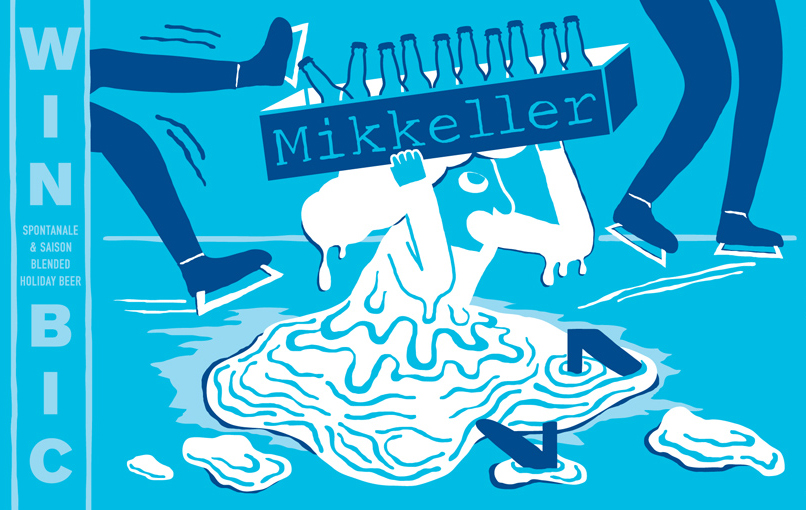 Mikkeller Winbic
From the brewer:
"Lets us introduce Win Bic. Win Bic is a new friend in the X-mas family from Mikkeller. Its a blended Spontan Ale and Saison, It is 6,0% abv, It is awesome and it comes in a magnum bottle.
The Tasting panel said: Cloudy light orange with a fine foamy thick white head.
Aroma – A mild spicy impression with acidic green apples, cloves and a sweetness as from dried apricots. We also find some bitterness as from lemon peel and a lactic touch. You clearly sense the saison notes as white pepper and mild various spices.
The taste blasts out the saison expressions in the beginning and we think of oxidated apples as you find in certain ciders – after that you get the lactic and sour impression that appears very refreshing and drinkable. A freshness topped with dry impressions of the barrels. You feel like another sip.
The mouth feel is not as carbonated and fizzy as in most of Mikkellers spontan beers. The finish is very dry with a touchy bitterness that again reminds of citric peel. For some this citric bitterness could get too much.
It certainly has a Christmas like expression."
Style:
Wild Ale
ABV:
4.50%
Packaging:
750 ml bottles, Magnum bottles, key kegs
Other Beers by Mikkeller