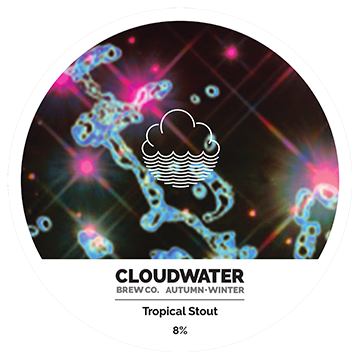 Cloudwater Tropical Stout
From the brewer:
"A rich Tropical Stout featuring a blend of darker malts for a full, complex flavour, with oat and dextrin malts for increased body. Fermented warm with lager yeast, then conditioned cold for a rounded yeast ester presentation. 8% ABV
Aroma Hops:Ekuanot
Bittering Hops:Pilgrim Alpha CO2 Extract
Malts:Golden Promise, Dextrin Malt, Oat Malt, Caramalt, Pale Chocolate, Roast Barley, Black Malt, Special B, Heritage Crystal
Yeast: Lager"
Style:
Stout
ABV:
8.00%
Packaging:
KeyKegs
Other Beers by Cloudwater Brew Co.