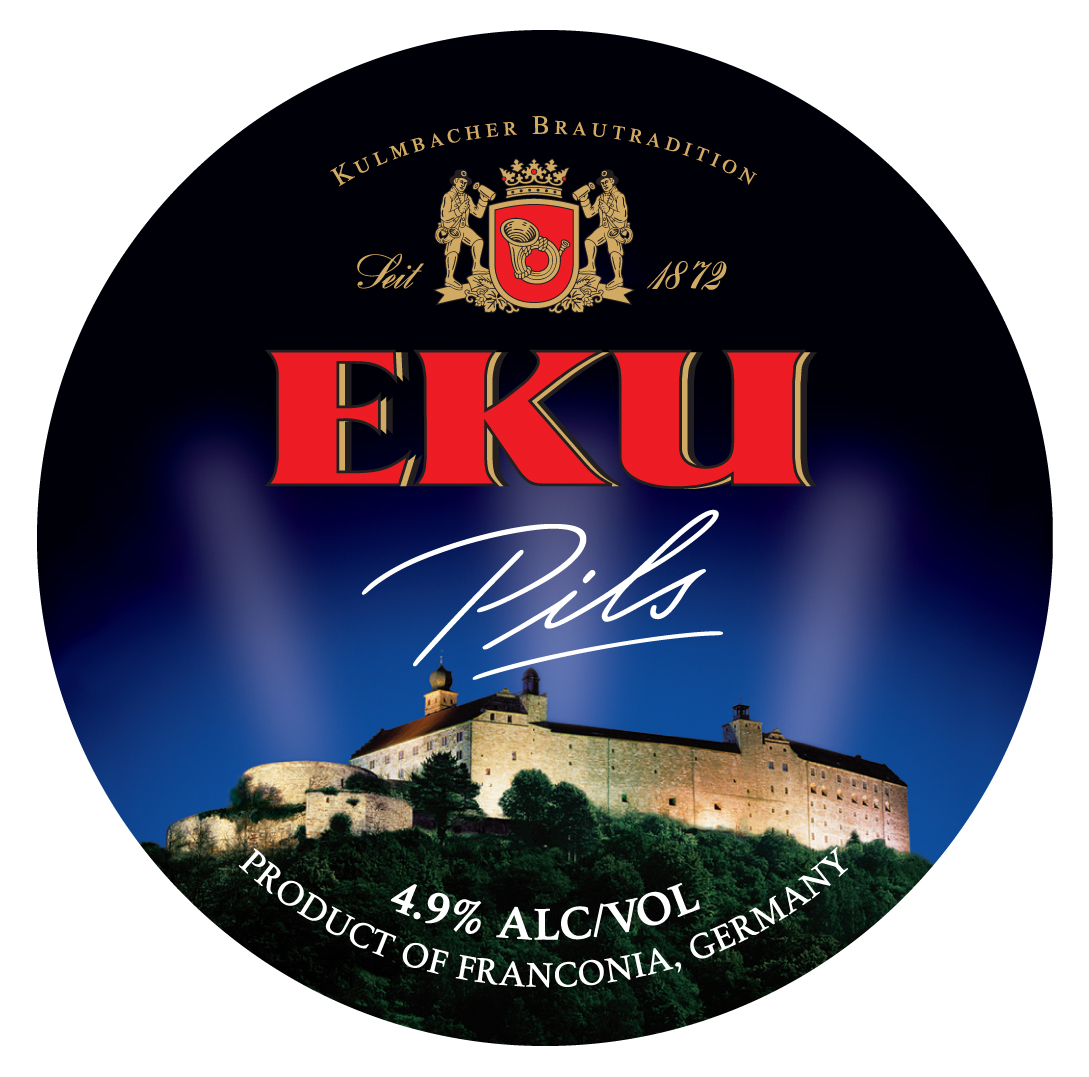 EKU Pils
A truly great Pils, a little maltier and more 'Bavarian' than the rest.
When the very first clear, golden lager was brewed in the Bohemian town of Pilsen in 1842, beer drinkers the world over were immediately enchanted. The Germans quickly proved to be the most passionate devotees of the new style. Towns across the land began brewing their own "Pilsner" beers, and the name of the style was soon shortened to the friendlier "Pils." The German touch was to make the beer a bit lighter in body – better for everyday drinking – and to add an extra dose of hops for a refreshingly bitter zing.
In Germany today, Pils is by far the most popular beer style, and every region has at least one brand to call its own. Pils brewed in southern Germany generally has a sweeter, maltier taste, while Pils brewed in the north tends toward a hoppier bitterness.
In Kulmbach, in the center of the country – not far from the western border of Bohemia – the best balance between the malty and hoppy elements of a classic pils is achieved…
Style:
Pilsener
ABV:
5.0%
Packaging:
330 ml bottles, 5 Liter Mini-kegs, 50L kegs
Other Beers by Kulmbacher Brauerei