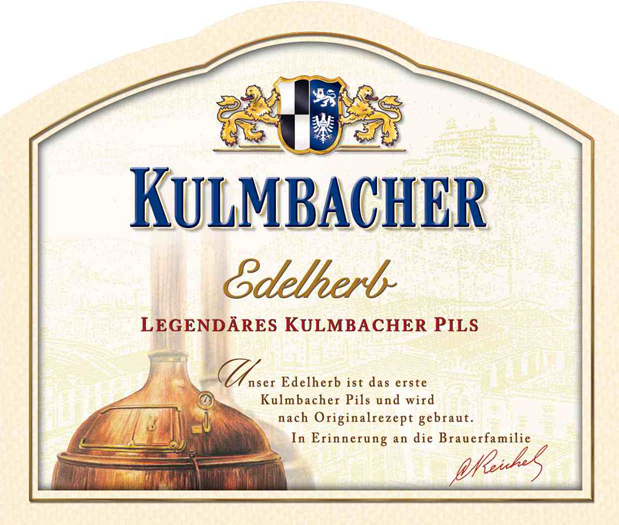 Kulmbacher Edelherb Pils
The best pils of Germany?
In two recent blind tastings, German beer drinkers picked Kulmbacher as the best Pils in Germany. Soon thereafter, a panel of beer journalists bypassed local favorites (Beck's and St. Paulie Girl) and voted Kulmbacher #1 in a tasting sponsored by the newspaper "Die Zeit" in Hamburg. Then, at a third blind tasting of leading Pilsners by students at the University of Bamberg (Germany's best-educated and most-sophisticated beer town) – Kulmbacher came out on top again.
Style:
Pilsener
ABV:
4.9%
Packaging:
330 ml bottles, 5 Liter Mini-kegs, 50L kegs
Other Beers by Kulmbacher Brauerei