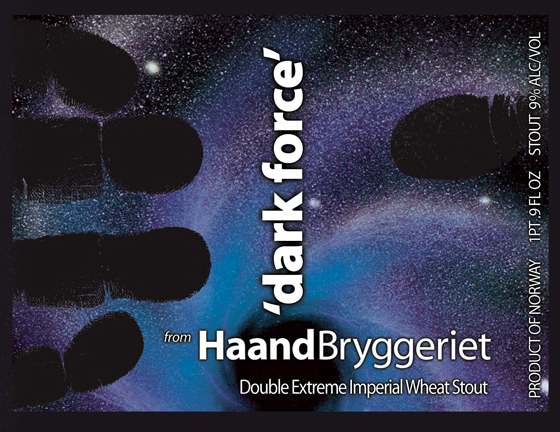 Haandbryggeriet Dark Force
From a strange country far, far away comes the first and only — for the love of Christ, we hope so, anyway — Double Extreme Imperial Wheat Stout in the known universe. Only from the former homebrewers at Haandbryggeriet (the 'Hand' Brewery), of course, who make beer on an absurdly small scale and therefore have the luxury of brewing purely for their own pleasure. We suspect, however, that you'll quite enjoy what they do.
Dark Force is creamy and velvety, but the addition of plenty of malted wheat gives this stout a crispness and drinkability that belies its considerable alcoholic strength. Be forewarned: this Imperial really strikes back.
Style:
Stout
ABV:
9.00%
Packaging:
bottles, key kegs
Other Beers by Haandbryggeriet