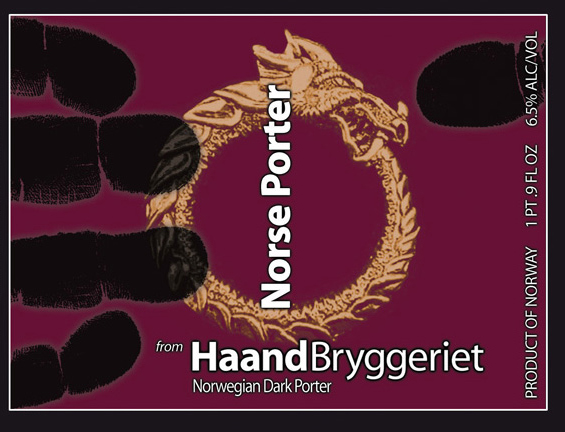 Haandbryggeriet Norse Porter
From the brewery's website:
"The old farmhouse breweries of Norway made many special beers and they where all dark, hearty, earthy beers, like this classic porter full of dark malts. It was customary to make special beers for special occasions like weddings, christenings, and even funerals.
Made from: Marris otter, pale, munich, crystal and brown malt plus some chocolate malt, and lots of hops for bittering and aroma.
Serving temp: cellar cold 10-12C or 50-55 F
Style:
Porter
ABV:
6.5%
Packaging:
500 ml bottles
Other Beers by Haandbryggeriet