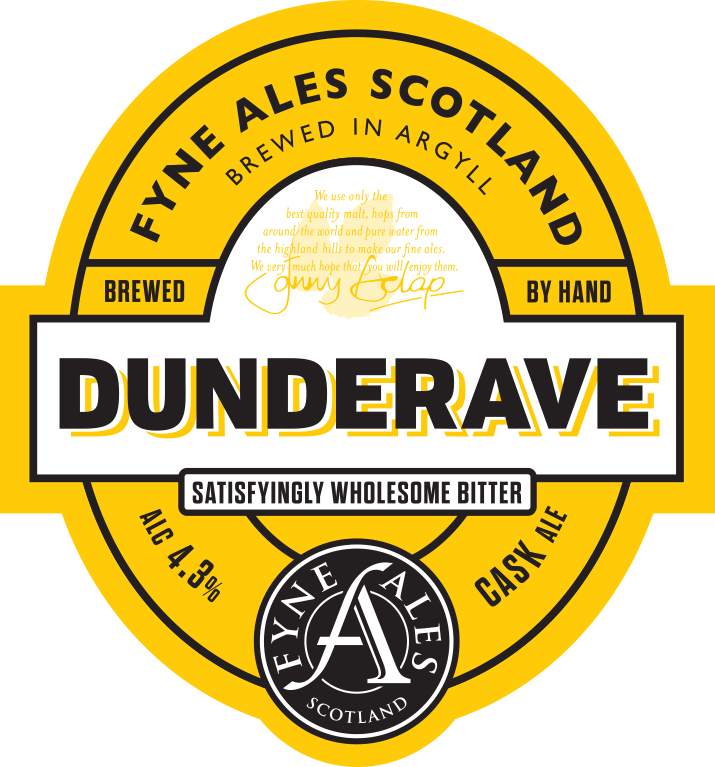 Fyne Ales Dunderave
From the brewer:
"They just don't build 'em like they used to, eh?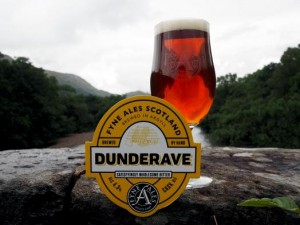 Our latest cask special beer is a throwback to simpler times and traditional ales – a satisfying, warm hug of a bitter brewed using Belgian Castle malts and named after our local castle, located just four miles around the head of Loch Fyne.
Dunderave Castle dates back to the 16th century, and is the Scottish home of the MacNaughton clan. It's a humble castle (by Scottish standards), but it's also a stunningly picturesque building on the shores of Scotland's longest (and obviously best) sea loch.
The beer that borrows the castle's name is amber in colour and bitter in character – the Belgian malt giving a rich, full body with a simple hopping schedule showcasing British East Kent Goldings and US Comet hops. It's the kind of beer for dusky evenings and filling stomachs; for sipping in pubs with low ceilings to make you dream of stately rooms full of antiques. It's a satisfying pint, any which way you want to drink it."
Style:
Bitter
ABV:
4.30%
Packaging:
Casks
Other Beers by Fyne Ales