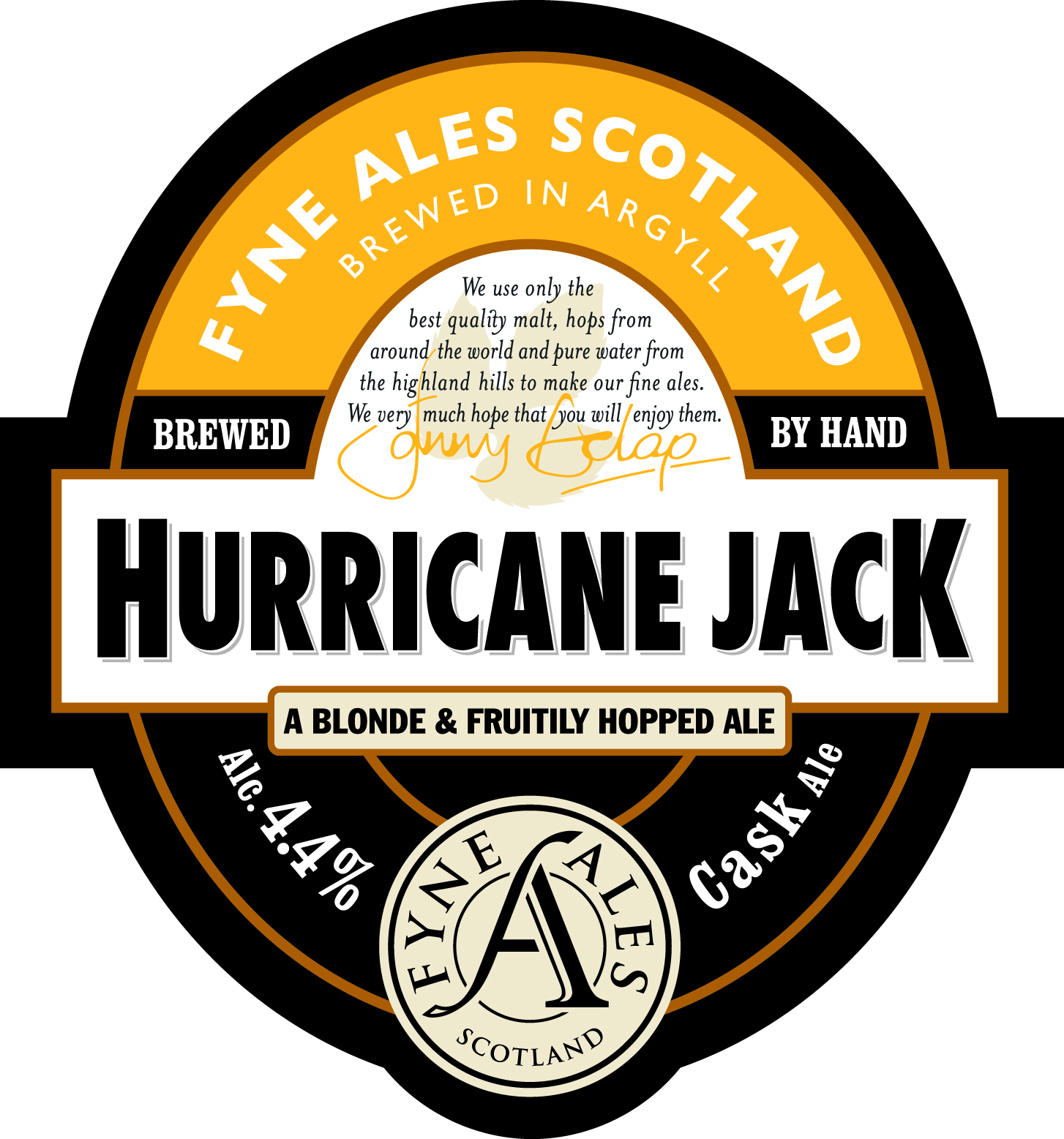 Fyne Ales Hurricane Jack
From the brewer:
"Hurricane Jack is a pale golden beer with an aroma of sweet malt and light fruity hops. Citrus flavors are prominent with tangerine notes with a subtle lemon kick on the end. Great thirst quencher and a delicious session beer.
Originally brewed as an experiment to demonstrate the interaction of roast malts with hops, the recipe is the same as Vital Spark but without any roast malts added. Hurricane Jack is brewed with Amarillo and Cascade hops, two hops which complement each other very well and impart big citrus flavors to the beer. The result is a very distinctive beer that started life as a one off seasonal but was so popular that it became a key part of Fyne Ale's permanent range.
Hurricane Jack gets its name from a character in the Para Handy books, which tell the tales of a captain of a Clyde steamer ship that used to service the area aound Loch Fyne in the early 20th century. Hurricane Jack was Para Handy's outrageous adventurer friend and was said to be a fine gentleman who had never hit a man twice."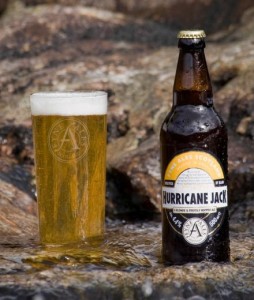 Style:
Blonde Ale
ABV:
4.5%
Packaging:
330 ml bottles, 30L key kegs and casks
OG:
1042.5
Grains:
Marris Otter, Wheat
Hops:
Amarillon, Cascade
Other Beers by Fyne Ales