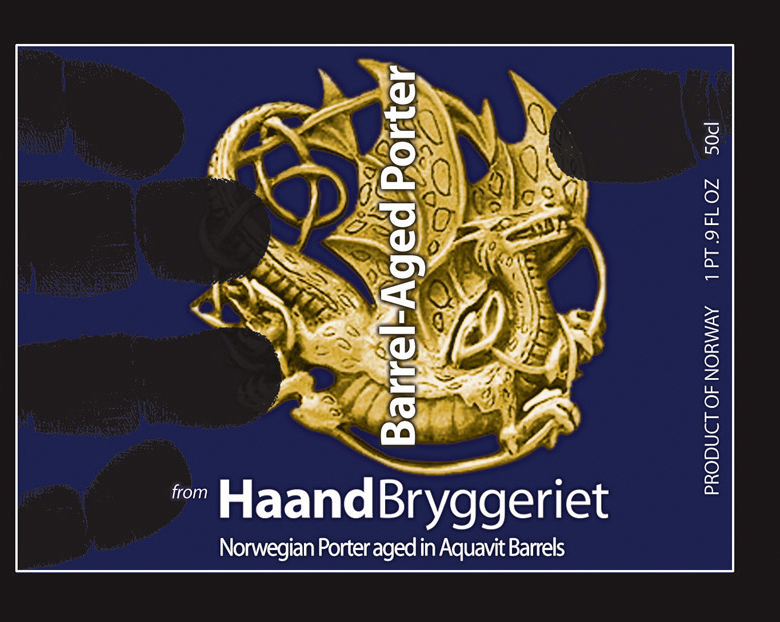 Haandbryggeriet Barrel Aged Porter (Aquavit)
A very special brew, this is a powerful porter that has been aged in old Aquavit barrels for several months.
Aquavit is said to be Norway's best kept secret. It was probably
first made around 1500 and the Linie Akevitt first appeared 200 years ago.This spirit is aged in old sherry barrels while floating on the ocean. It's supposed to cross the equator twice on this voyage; a well-traveled spirit. It is customary for the ships to sail all the way to Australia and back.
The idea behind the beer is to recreate the flavor of historic porters, when all beers were kept in oak barrels. The wood aging has made this beer fantastically round and smooth, with a fantastic intermingling of the Aquavit and wood as well as roasted dark malts. The aroma is so powerful and interesting that you won't be able to resist taking a sip.
Style:
Porter
ABV:
6.0%
Packaging:
500ml bottles
Other Beers by Haandbryggeriet