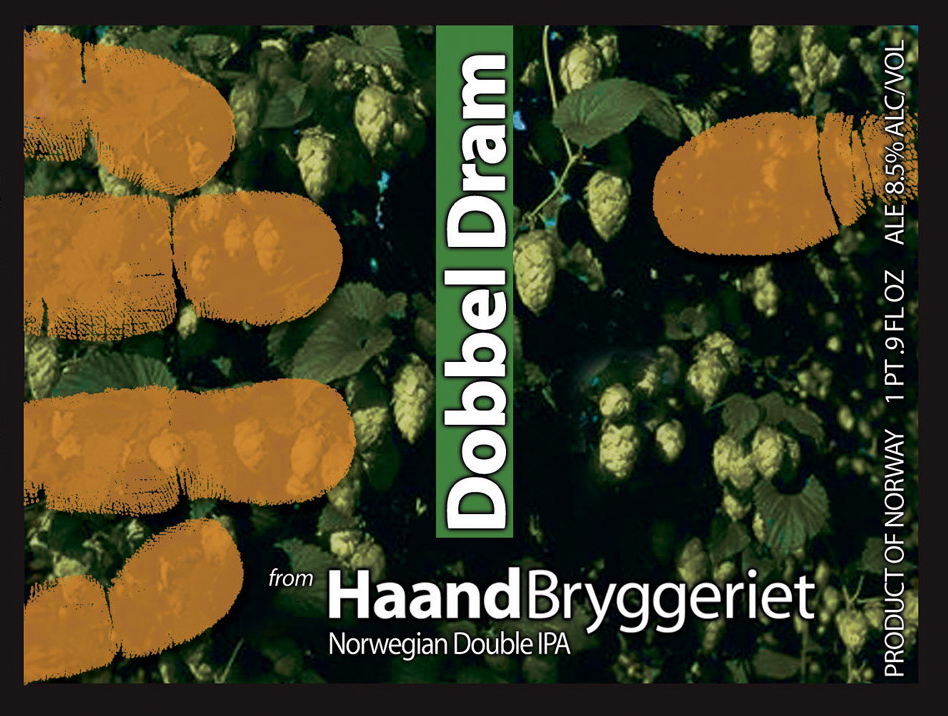 Haandbryggeriet Dobbel Dram
From the brewery's website:
"Dobbel Dram is a double IPA made with European style hops rather than US hops. This beer is also heavily dry hopped in the aging tank for the extra hop taste and aroma. This IPA also has a high focus on malt flavor combined with more esters from the yeast than is common with the US style IPA. The result is an IPA very different in flavor.
Made from Marris Otter malt, wheat malt and Crystal
malt. Serve at 10-12C or 50-55F."
Or, of course, on its own.
Style:
Imperial IPA
ABV:
9.0%
Packaging:
500 ml bottles,30L kegs
Other Beers by Haandbryggeriet