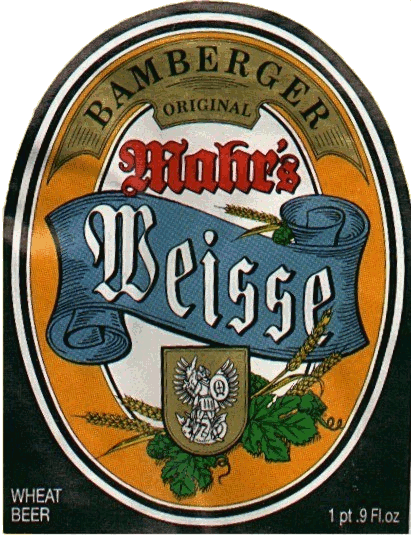 Mahr's Weisse
Rare unfiltered, unpasteurized German wheat beer that has become the new benchmark for a classic Weisse.
This is an incredibly round-flavored and full dimensional Weisse, with a surprisingly low a.b.v. – only 4.9%. The very best ingredients, and the brewery's refusal to pasteurize or filter the beer, make all the difference. Other breweries filter out the yeast from their hefe-weizens, and then "re-seed" them with inactive yeasts – usually a different yeast from the one that fermented the beer. (Some of the larger breweries are reportedly re-seeding with corn starch!) The integrity and dedication to authenticity of the Mahr's brewers guarantees the highest quality and flavor in Germany.
A larger brewery simply could not make beer like this – unfiltered, unpasteurized, and bursting with flavor.
Style:
Wheat Beer
ABV:
5.0%
Packaging:
500 ml bottles, 30L kegs
Other Beers by Mahr's Bräu