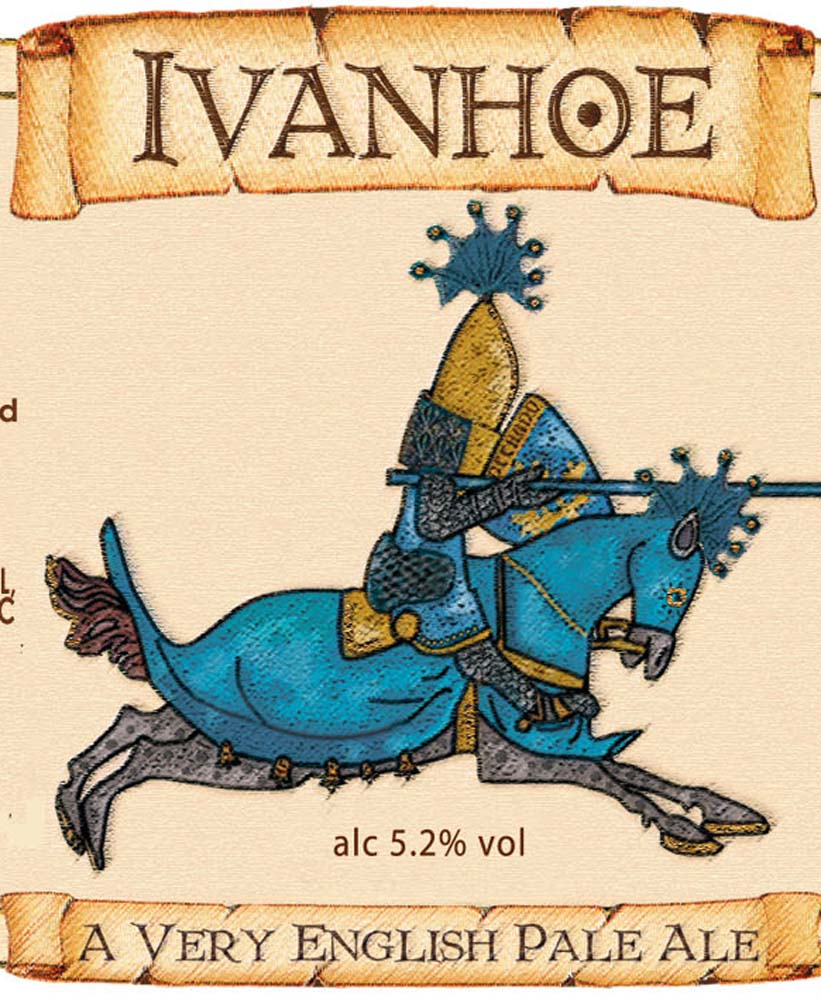 Ridgeway Ivanhoe
A beautiful, dark red, classic English ale from one of the U.K.'s most prolific and sought-after brewers. The idea, you see, was to make the most "English" beer you've ever tasted, and damn it, this ale hits the target. We'll have none of your dreadfully over-hopped, thin, and drippy modern confections this time 'round. Ivanhoe is the real thing.
Traditional warm, roasty, and fully-rounded English malts are punched up by a subtle yet direct shot of aromatic and refreshing English hop bitterness. Ivanhoe – the ale – is as balanced as a champion jouster. It is bottle-conditioned with live yeast, which is the only way, you simply must agree, to experience a truly vital and rich expression of the English brewer's art. Dry. Deeply satisfying. Eminently drinkable.
English ale has always been, and always will be, just like this.
.
Style:
English Ale
ABV:
5.2%
Packaging:
500ml bottle, cask, 30L keg
Other Beers by Ridgeway