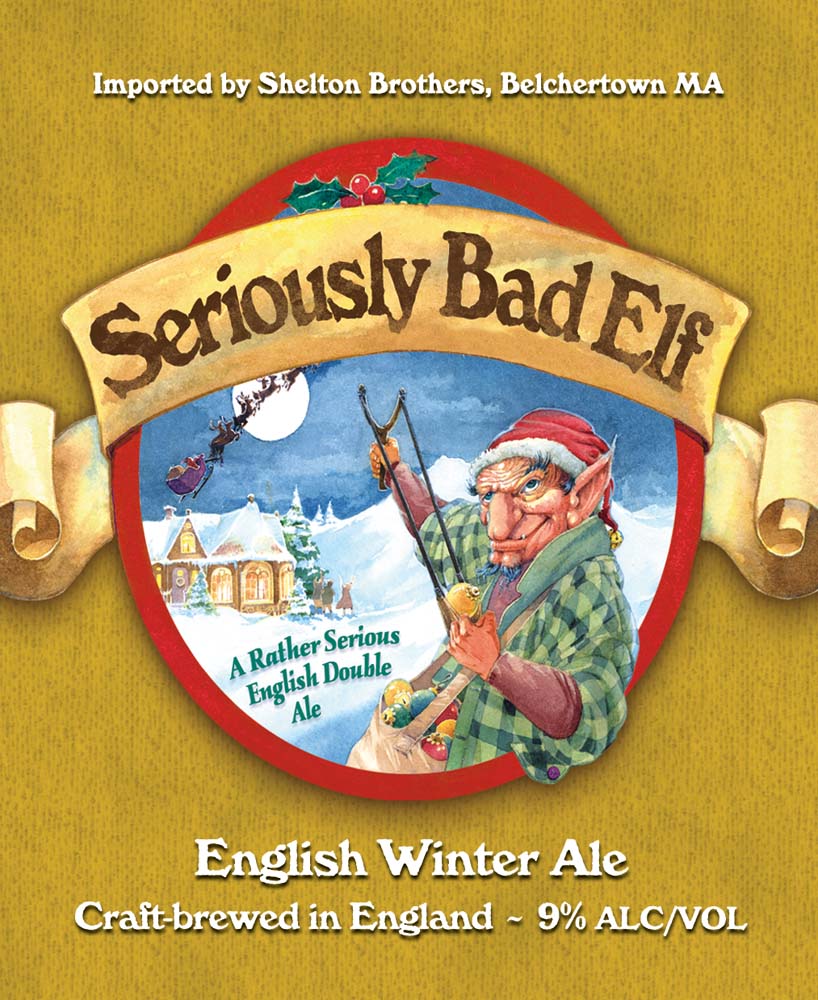 Ridgeway Seriously Bad Elf
Another masterpiece from Peter Scholey at Ridgeway Brewing. Seriously Bad Elf is Peters's very English interpretation of a Belgian Tripel, brewed to warming 9% alcohol, especially for his rapidly-growing American following.
Seriously, you don't want to miss this beer.
Seriously Bad Elf was briefly banned in Connecticut back in 2005! That little red speck you see in the background of the label? Why, that's none other than Kris Kringle, Santa Claus, who, according to the Connecticut Department of Consumer Protection, cannot appear on a beer label. Sleep well, Connecticutians! Your government is working overtime to protect you.
**DOWNLOAD RIDGEWAY SERIOUSLY BAD ELF SELL SHEET HERE**
Style:
Tripel
ABV:
9.0%
Packaging:
500ml bottle, cask, 30L keg
Other Beers by Ridgeway