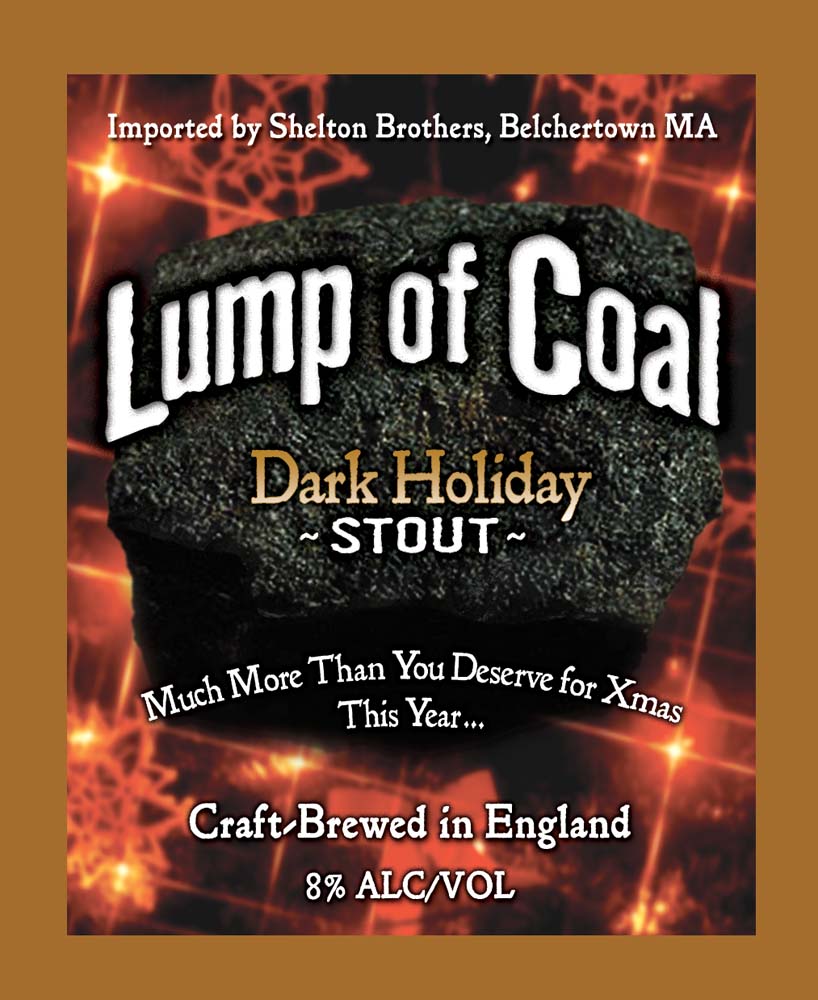 Ridgeway Lump of Coal
Looking forward to a depressing holiday? Here is liquid consolation. This 8% bittersweet chocolate stout is the best you could hope for in these dark times. Actually, come to think of it, considering how bad you've been, this little coal-black gem is more than you deserve for Christmas this year.
The handiwork of vastly talented (but altogether too cheery) master brewer Peter Scholey, Lump of Coal is the perfect stocking stuffer for the beer lover or manic depressive in your family.
**DOWNLOAD RIDGEWAY LUMP OF COAL SELL SHEET HERE**
Style:
Stout
ABV:
8.0%
Packaging:
500ml bottle, cask, 30L keg
Other Beers by Ridgeway