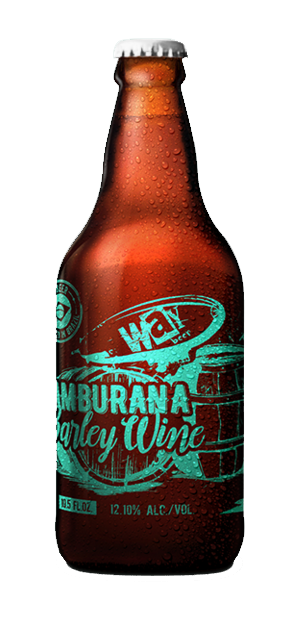 Way Beer Amburana Barley Wine
From the brewer:
"Amburana is a Brazilian tree used for cachaça ageing. Being avid cachaça and beer drinkers we decided to age our barley wine (12% ABV) in new amburana barrels for 12 months.
COMPOSITION
The Amburana wood is a game-changer when it comes to beverages. It's mostly used for cachaça, but when used in beer recipes, its results can be equally impressive, if not more. Ageing a barley wine in an Amburana barrel resulted in and overwhelming beer, with a powerful alcohol punch that is toned down thanks to the sweet notes of the wood in taste and aroma.
STYLE
The Barley Wine style is featured between the most complex beers, with a deep and complex aroma, along with a variety of flavors that shift during a single sip. Here at Way, we always thinks there's room for improvement and, specially, identity. The inclusion of the Amburana wood in this beer's process allowed us to hit the right notes and create this memorable label. Cheers!"
Style:
Barley Wine
ABV:
12.10%
Packaging:
30L Kegs and 310ml bottles
Other Beers by Way Beer