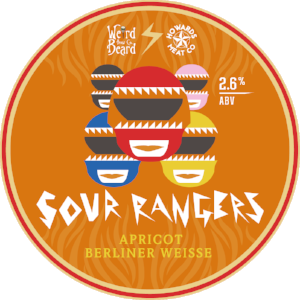 Weird Beard Sour Rangers
From the brewer:
"An Apricot Berliner Weisse brewed in collaboration with Howard's Meat Co, this beer was made to pair with their kind of food. We wanted to create a beer that complements and we wanted to be able to drink a bunch of them in the summer heat.
This Berliner pairs really well with rich, peppery, smoked meats produce, but it also works well with summer salads and fish.
Teaming up the tart with the fruity, this beer boasts a mega-forced, jammie, apricot nose & fleshy nectarine flavours. Motueka dry-hops give spritzes of lime-zest to accent the sharp lacto cultures. This beer alone is delicious, but pair it up with the kind of dishes we've in mind with Howard's Meat Co and it's going to be galactic."
Style:
Berliner Weisse
ABV:
2.60%
Packaging:
KeyKegs
Other Beers by Weird Beard