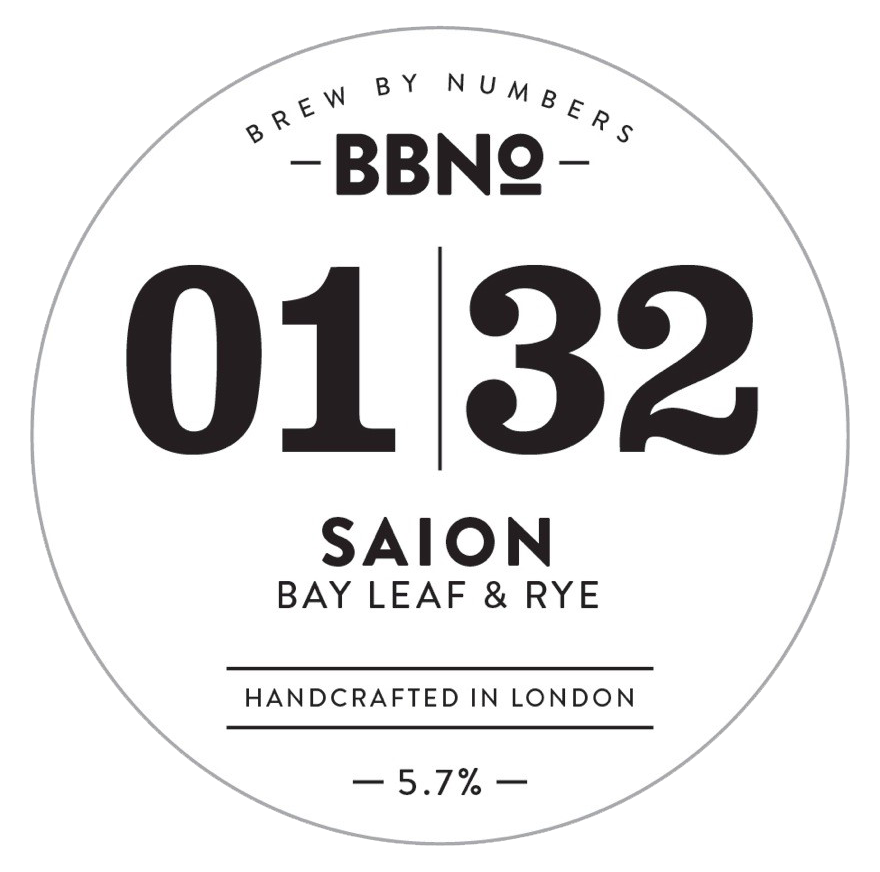 Brew By Numbers 01|32
From the brewer:
"An unappreciated historic example of brewing innovation, the original Walloonian farmhouse ales that would become known as saisons were brewed in cooler months with a variety of ingredients and spiced to remain dry after a tumultuous fermentation and lengthy ageing. The resulting beer was enjoyed by farmworkers, sometimes in lieu of payment, and often during the harvest period, when work was from dawn til dusk, and portable, light, clean refreshment was paramount to productivity.
Whilst known as a strong and bitter beer due to more modern iterations, Brew By Numbers prefer to brew saison to a milder alcohol level using our house saison yeast (partially derived from a French strain) to best use its potential as a canvas for experimentation in dry, spicy and hoppy flavours. A year-round favourite at the brewery and an excellent gateway into both modern and historic craft beer.
01|32 SAISON: BAY LEAF & RYE "
Style:
Rye Beer
ABV:
5.50%
Packaging:
KeyKegs
Other Beers by Brew By Numbers