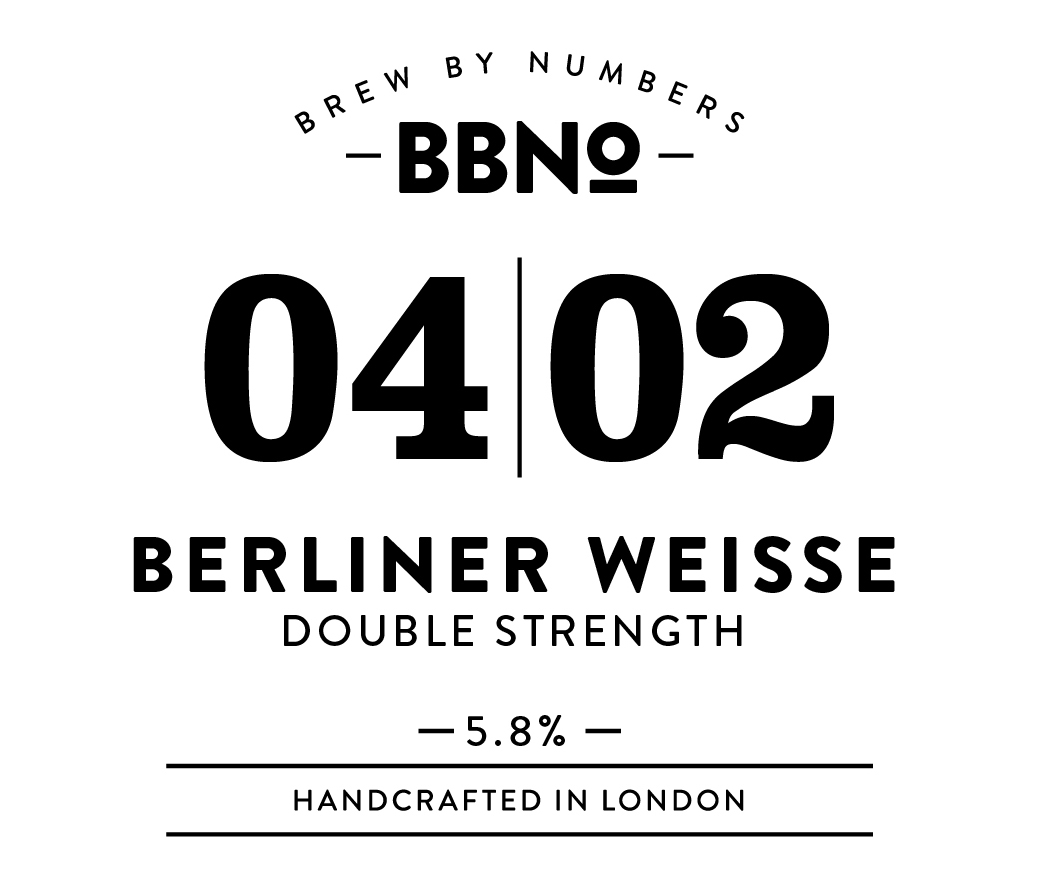 Brew By Numbers 04|02
From the brewer:
"Brewed with Lactobacillus – the bacteria found in natural yoghurt – this classic German sour beer style, which was dubbed "the Champagne of the North" by Napoleon's troops, has all but disappeared from its native Berlin.
Possibly the most refreshing style of beer available today, Berliner Weisse typically finishes semi-dry, with low ABV, a crisp lactic acidity and gentle, delicate flavours. More modern variations – as with many sour beers – are commonly flavoured with fruit or flowers, but whereas, in Germany, this would traditionally be achieved with the use of sweet, flavoured syrups, BBNo. use only natural flavourings and allow the sugars to ferment out, ensuring the finished beer is still sour.
04|02 DOUBLE STRENGTH BERLINER WEISSE  –  The Double Strength Berliner Weisse carries all the refreshing qualities of the Classic but with extra body and a mild alcoholic boost."
Style:
Berliner Weisse
ABV:
5.20%
Packaging:
30L key kegs
Other Beers by Brew By Numbers