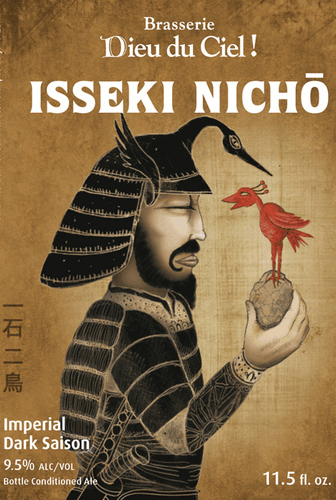 Dieu du Ciel! Isseki Nicho
From the brewer:
"This very unique beer was born in 2009 from a special collaboration between Dieu du Ciel! and Shiga Kougen, a brewery from Nagano, Japan. Black in color, it is an hybrid between an Imperial Stout and a Belgian Saison. It presents predominant bitterness and roasted malt flavours, balanced by strong alcohol content. The finale is dry, complex and spicy, a typical signature given by Saison yeasts."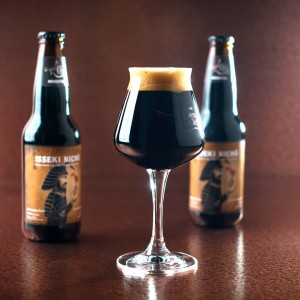 Style:
Saison
ABV:
9.50%
Packaging:
341 ml bottles, Key kegs
Other Beers by Dieu Du Ciel!