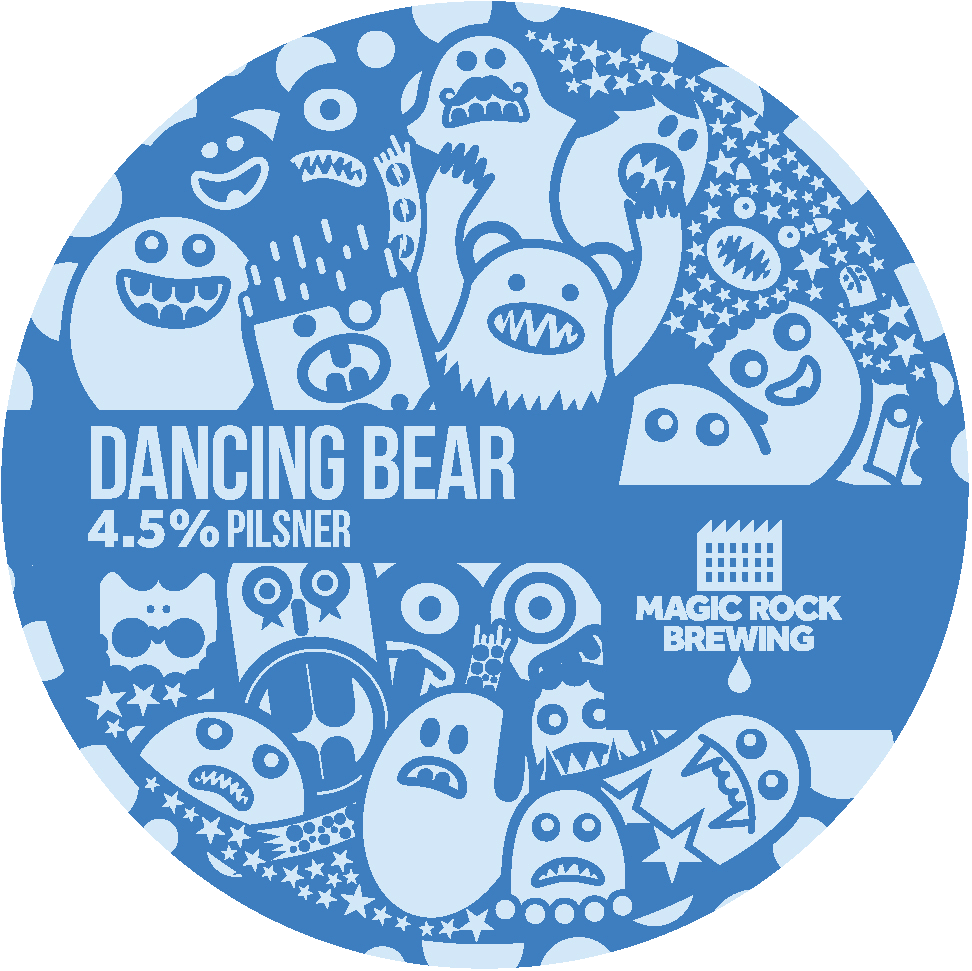 Magic Rock Dancing Bear
From the brewer:
"This is a style of beer we've always intended on brewing but we'd never had the tank space for. We're brewing a Bavarian style Pilsener, and are aiming for a fairly traditional take on the style with a soft mainly Pilsener malt body, characteristic sharp bitterness and earthy herbal aroma of German hops.
There are one or two challenges for us in making a beer like this and we were very keen we do things as correctly as possible taking into account the limitations of our kit. We've sourced the right malts and some great German hops including a new 2012 variety we're hoping will impart some interesting flavour.
We also intend on dry hopping the beer to give it a big aroma, which as well as being the way we like our beers is pretty typical for the style. Lagers are fermented much cooler than ales and we sourced a fresh wet lager yeast strain to produce the beer which will also need extended maturation time and the beer will have at least a month in tank to develop its subtle flavours."
Style:
Pilsener
ABV:
4.50%
Packaging:
KeyKegs
Other Beers by Magic Rock Brewing