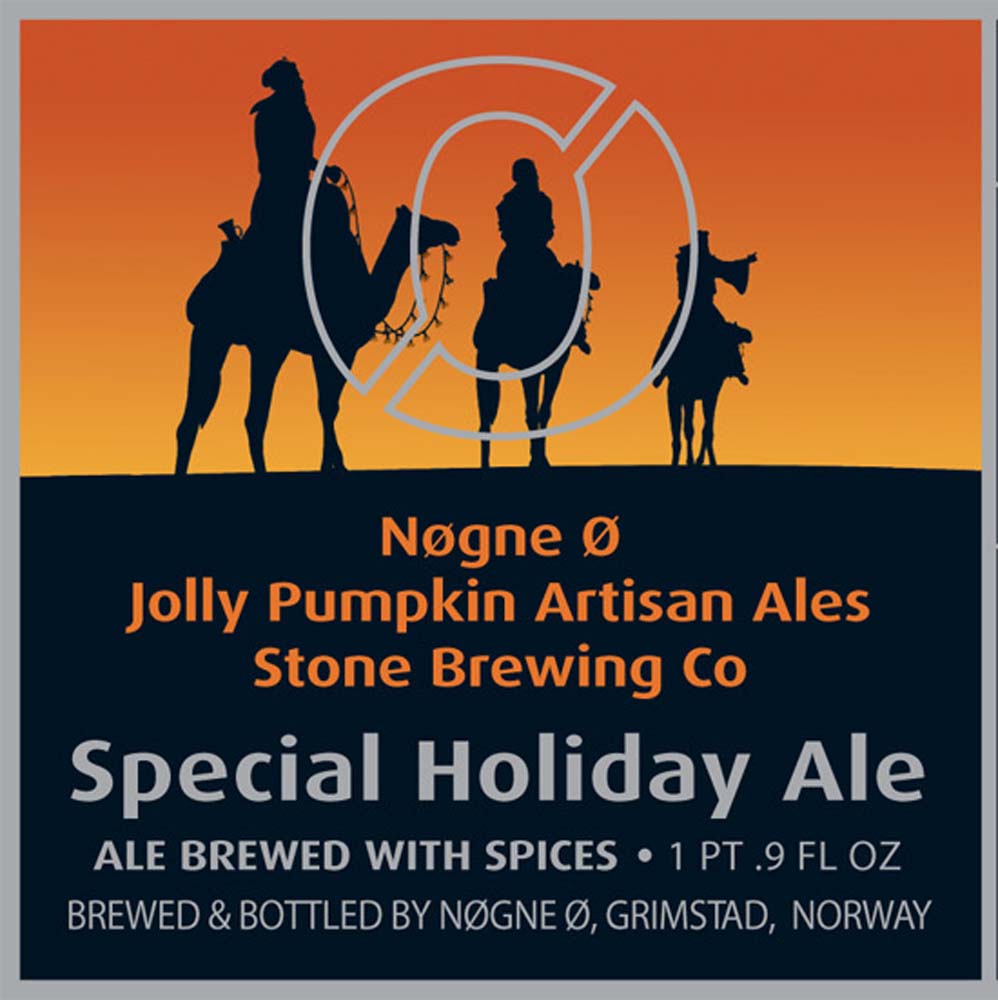 Nøgne Ø/Jolly Pumpkin/Stone Special Holiday Ale
The superstar 3-way collaboration is back!
This collaboration ale by Jolly Pumpkin, Nøgne-Ø, and Stone was brewed with ingredients indigenous to the area where each brewery is located. It contains Michigan chestnuts, Norwegian juniper berries, and white sage from Southern California. It also brewed with caraway seeds, malted oats and 25% rye malt.
Style:
Spiced Ale
ABV:
8.50%
Other Beers by Nøgne Ø