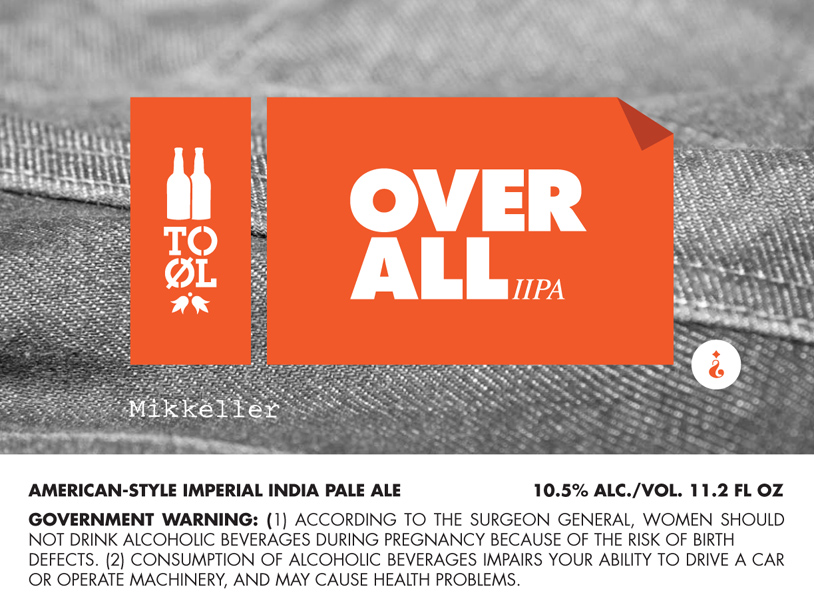 To Øl/Mikkeller Overall IIPA
From the brewer:
Overall IIPA is – as the name denotes – an Imperial India Pale Ale created in close collaboration between To Øl and our good friends from Mikkeller. The mission was to create a homage to the American beer culture, where beers needs to have flavour, taste and style, contrary to the urine-colored pseudo beer that we often drink in Denmark!
By first draught Overall IIPA has a slightly caramelized malt profile, which gives you time to rest before your tastebuds are bombarded by a plethora of hop sensations, giving you hints of pines, citrus and grape. These are just barely harnessed by the sweetness of the alcohol. You suddenly realize that Overall IIPA is "overall" in your mouth and that drinking is living. For a short while you forget your tax-payments, work and the dishes. You relax and your shoulders drop down a couple of inches. You get carried away in a dream before you realize that your glass is empty and you need another one!
Cheers!
Style:
Double IPA
ABV:
10.50%
Other Beers by To Øl