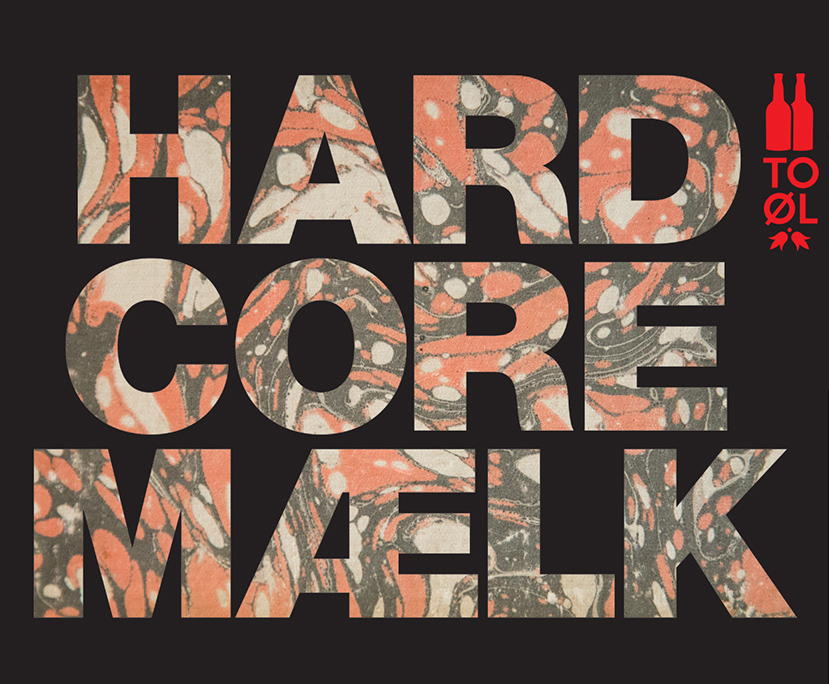 To Øl/Brewdog Hardcore Mælk
From the brewer:
In Scotland, in a small town outside Aberdeen – some call it the silver capital, some call it the Mecca of concrete – lies the Brewdog brewery where the absolute most punk brewers from around the whole world gathers to brew hardcore mofo beers, hear loud metal music and eat the belly of a lamb.
We went to this rebel brewery to put our Sort Mælk in barrels and to plan a collaborative attempt between Brewdog and To Øl to make the ultimate Black IPA. The question was: Is it possible both to get those round deep nutty woody flavors that would normally take barrel aging in a Black IPA and still have all the lovely flowerful and piney character of the hops that would require the beer to be as fresh as possible (opposed to barrel aging).
The discussion of how to execute a beer like this was rolling back and forth in the Captain's room at Brewdog. The discussion was briefly interrupted when one of the brewers brought in samples of the Sort Mælk and a few bottles of the Brewdog Hardcore IIPA that had just been bottled same week. You shouldn't deny the catalyzation of creative process that drinking a beer can bring, so we opened the bottles and continued the discussion. At one point Tobias accidentally poured a Hardcore IPA in his glass that still contained some left overs of Sort Mælk while talking. Without noticing it he drank what he thought was Hardcore IPA, but all of the sudden turned quite. His eyes sharpened. His pulse lowered. Was this it?
Fastly the rest took their glasses and started experimenting with distribution ratio. Bottles of the first batch of Sort Mælk was brought in to check how a barrel aged version would fit and people were stoked when they tasted the result.
Everybody agreed that we should keep a few barrels of Sort Mælk for 9 months to extract all the barrel character possible and mix it with a totally fresh batch of Hardcore. The result was mixed 10 days ago and as a result we went to Scotland this week to celebrate and release it at Brewdog Aberdeen, Glasgow and Edinburgh.
This Imperial Collaborative Barrel Aged Black Milk IPA will be out in extremely limited amounts, so keep your eyes open and grab this hybrid/freak of a beer!
Style:
Black IPA
ABV:
10.60%
Packaging:
330ml bottles
Other Beers by To Øl