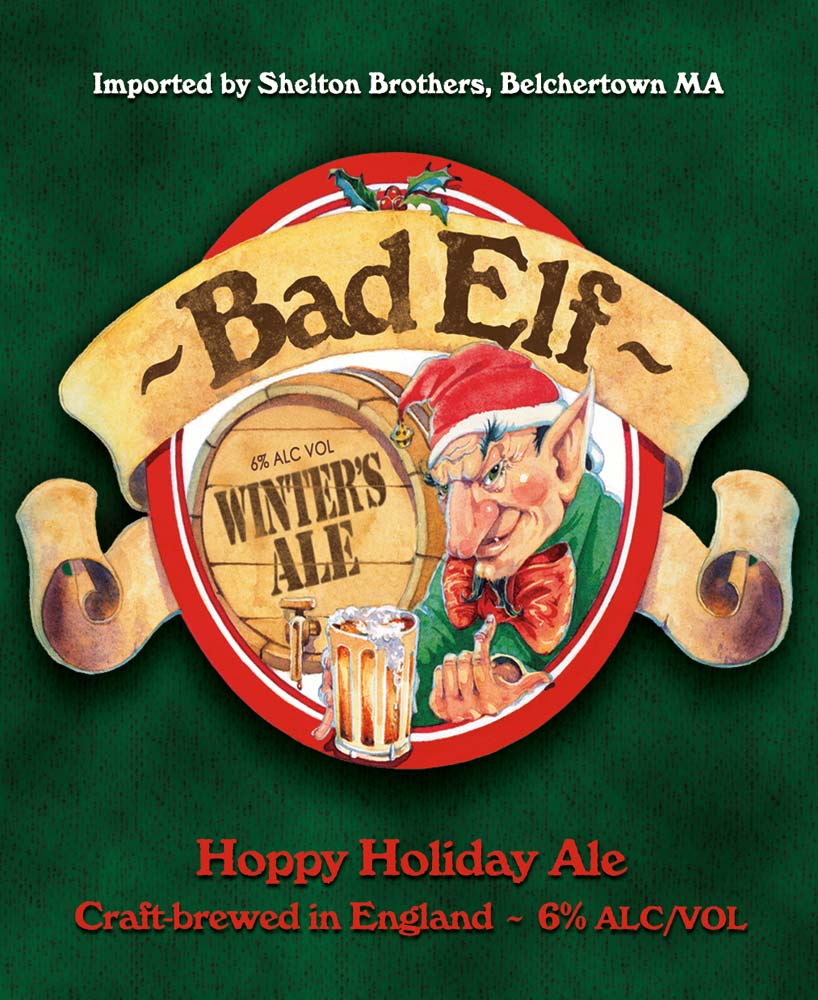 Ridgeway Bad Elf
A little malt, a little hops, and lots of holiday trouble-making; this Elf is so bad, it's way good.
Olde England meets the New World in this strong, warming golden ale. A generous amount of famous English malt is masterfully balanced with an astounding 45 ounces of fresh hops – including English Cascade – per barrel. Bad Elf is brewed by Peter Scholey, master brewer for the late and much-lamented Brakspear Brewery of Henley-on-Thames, England. Peter has bought up the entire crop from the single row of Cascades grown in the U.K.
ELF WARNING: Consumption of too much Winter's Ale may be bad for your elf and may impair your ability to drive a sleigh or operate toy-making machinery.
The illustration for the Bad Elf label was painted by Massachusetts artist Gary Lippincott.
**DOWNLOAD RIDGEWAY BAD ELF SELL SHEET HERE**
Style:
Hoppy Beer
ABV:
6.0%
Packaging:
500ml bottle, cask, 30L keg
Other Beers by Ridgeway