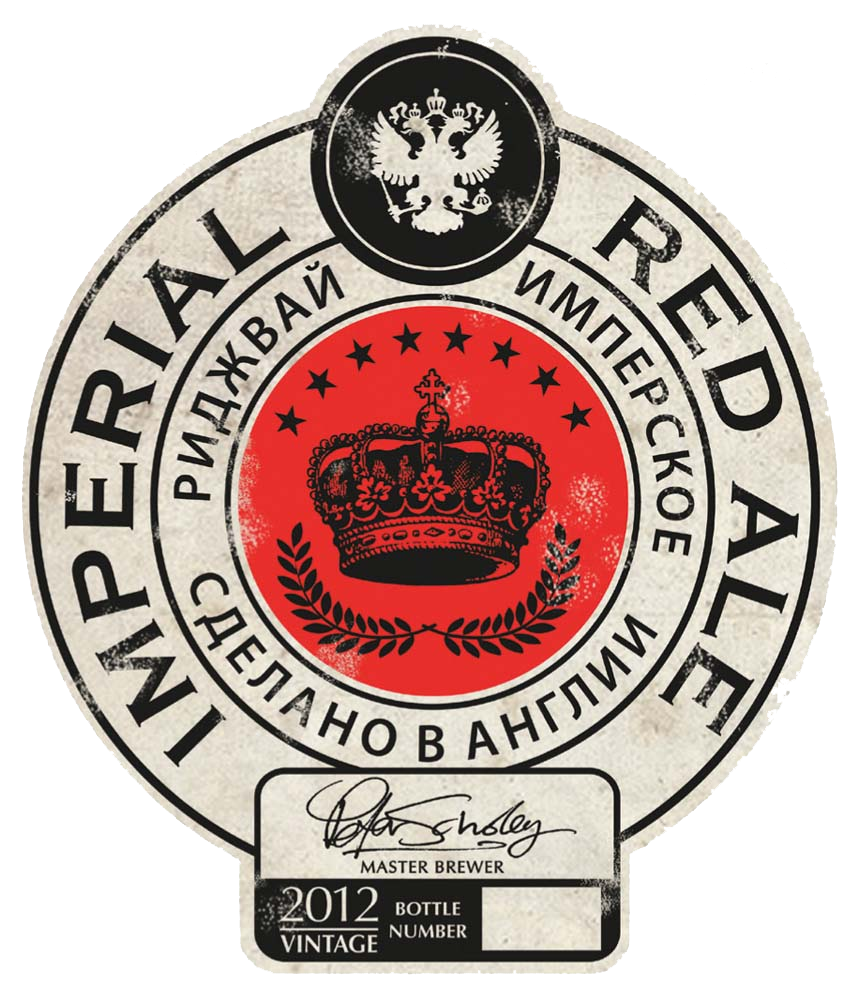 Ridgeway Imperial Red Ale
What is it that makes Imperial Red Ale?
Although Red Ale is not really one of the traditionally English styles they do exist and are typically 3.8% – 4.8% abv, red coloured from crystal malt in combination with pale ale malt, well attenuated so sometimes a bit harsh ….and frankly a bit on the dull and boring side. If ever there was a style crying out to be given some guts this is it and Imperial Red Ale is the way to do it.
What Ridgeway have done is to fuse the best bits of Red Ale with the best bits of Barley Wine and then zip it up a bit from the usual Barley Wine alcohol content of only 8% or 9% to our mark of 10.
The core of Red Ale should be crystal malt. Take a regular green malt just before kilning and instead stew it under hard heat in a roasting drum. The contents of each individual grain liquify and eventually set as a glassy malt toffee inside the husk. The underappreciated thing is that like most things in life all crystal malts are not the same. Some are more burnt, some are sweeter, some have a more pronounced caramel note. What we want is the juicy salivating character that you get from crystal made from high protein barley that isn't fired for too long or too hard. This is brewer territory….you just can't tell which is which from the spec sheet. That sweet and juicy nature makes it all the way through to the finished beer which makes Imperial Red the softest and least obviously alcoholic in our Imperial range.
Despite the "soft" tag Ridgeway Imperial Red is still substantially more bitter than most strong red ales. There is no reason for that other than it's the brewer's personal taste but it does allow for some loss of bitterness during the ageing process making this a beer which will keep and develop for a number of years.
There is a strong family theme across all three of our Imperial beers. They all use the same Henley on Thames ale yeast strain and yeast is a major driver of flavour in strong beers. They are all late or dry hopped with English whole hops and they all undergo a lengthy period of conditioning in tank prior to bottling in the same way that a very traditional lager used to do.
For all of the Imperial beers we have used the same unusual technique of tiered fermentation using three separate small brews per beer. The first brew is pitched with yeast and proceeds normally. At about half way through it is "dropped" into a second much larger fermenter and the second small brew is added on top. When this in turn is about half way fermented the third small brew is added. The reason to do this is to increase the proportion of time that the yeast spends fermenting optimally with neither extreme levels of sugar or alcohol.
Style:
Red Ale
ABV:
10.0%
Packaging:
limited 330ml bottles
Other Beers by Ridgeway