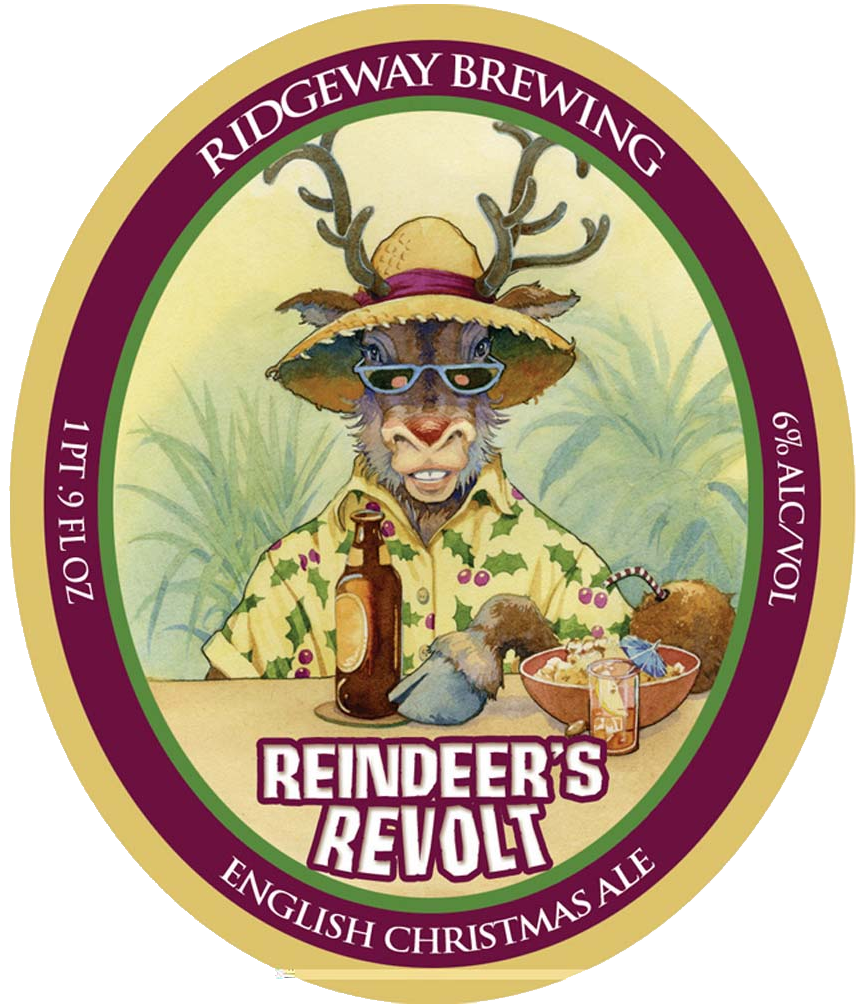 Ridgeway Reindeer's Revolt
A golden-amber, hop-accented, English "winter warmer" brewed without spices. It's lighter on the palate than the other Ridgeway holiday beers.
If you're looking for something to drink to escape the drudgery of the holiday season, this would be the beer for you. Perfect for, say, relaxing on the beach with a coconut in one hoof, and a beer in the other.
**DOWNLOAD RIDGEWAY REINDEER'S REVOLT SELL SHEET HERE**
Style:
Bitter
ABV:
6.0%
Packaging:
500ml bottle, cask, 30L keg
Other Beers by Ridgeway