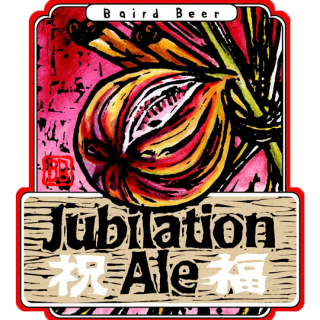 Baird Jubilation Ale
This celebratory ale is brewed with fully ripened figs candied in Japanese red sugar and cinnamon twigs culled from a Japanese Nikki tree. A sublimely balanced interplay of sweet and spice result. The ruby red hue and the wafting aroma of Japanese nikki warm the heart and furbish the soul.
Rich and opulent, it is emblematic of the good cheer and renewed energy with which Japanese celebrate the coming of each New Year.
"Opportunity abounds even in the smallest and seemingly most insignificant places."
Baird Beer is brewed at the foot of Mount Fuji by Japan's pioneering craft brewery. Lovingly and authentically crafted, it is unfiltered, re-fermented in the bottle, and naturally carbonated.
Kampai!
Style:
Fruit Beer
ABV:
7.0%
Packaging:
633 ml bottles
Other Beers by Baird Brewing