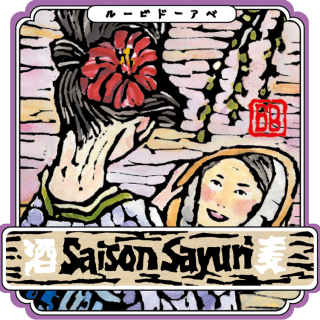 Baird Sayuri Saison
From the brewer:
Saison means 'season' and this 'farmhouse' style is thought to have originated in Wallonia in southern Belgium. Saison Sayuri is like its namesake — a fascinating admixture of down-to-earth simplicity and understated complexity. This year's version is brewed with small spice-like additions of peels and fresh juice of Aoshima mikan fruit from the local orchard of our carpenter and friend, Nagakura-san
Bryan's Brewing Notes
Brewing beer is an act of love – the love of beer itself. Some brewers love beer more than others, and the difference can be tasted. In recipe formulation, when the brewer's love for beer is joined by his love for someone or
something else, this added affection too becomes manifest in the flavor. Beers such as this are rare. You will find a good example, though, here in this lovingly crafted Belgian-style Saison, inspired by and dedicated to the greatest love of my life – wife and business partner Sayuri.
Style:
Saison
ABV:
5.50%
Packaging:
20L Pub Kegs
Other Beers by Baird Brewing