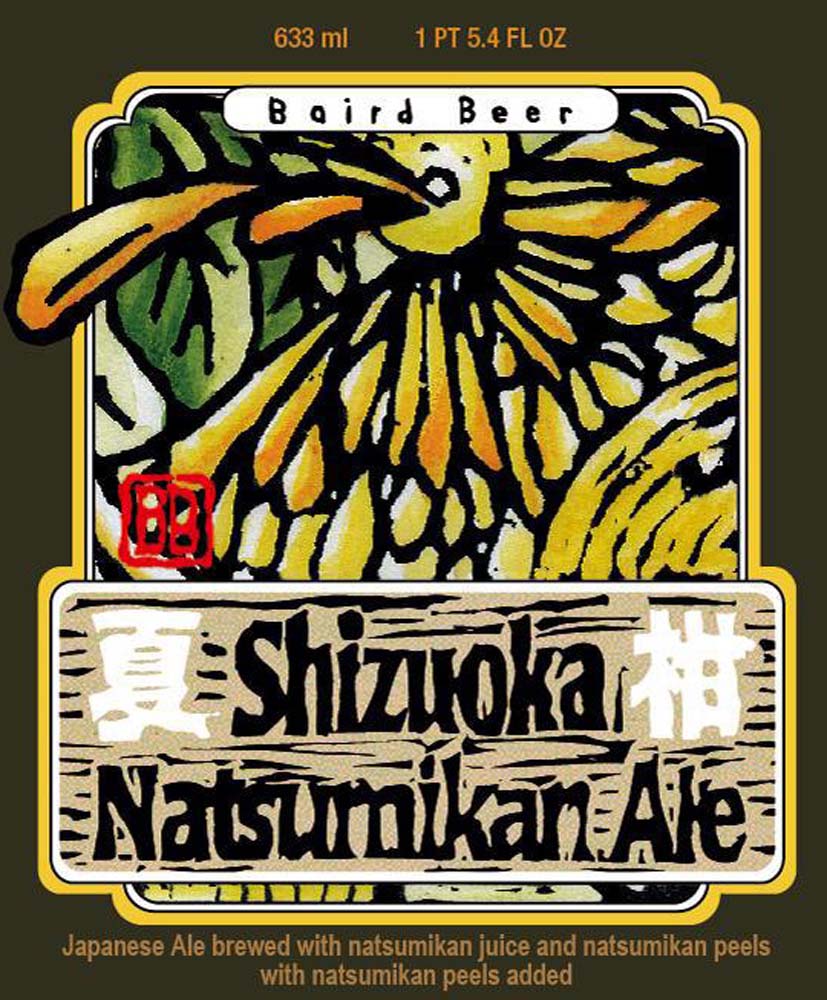 Baird Shizuoka Natsumikan Ale
Brewed with fresh natsumikans, picked and peeled by hand, from Shizuoka (the prefecture where the brewery is located) this original ale is aromatic, effervescent, dryly acidic and unabashedly refreshing.
"The goodness of life is in the bounty of nature."
Baird Beer is brewed at the foot of Mount Fuji by Japan's pioneering craft brewery. Lovingly and authentically crafted, it is unfiltered, re-fermented in the bottle, and naturally carbonated.
Kampai!
Style:
Fruit Beer
ABV:
6.0%
Packaging:
633 ml bottles
Other Beers by Baird Brewing