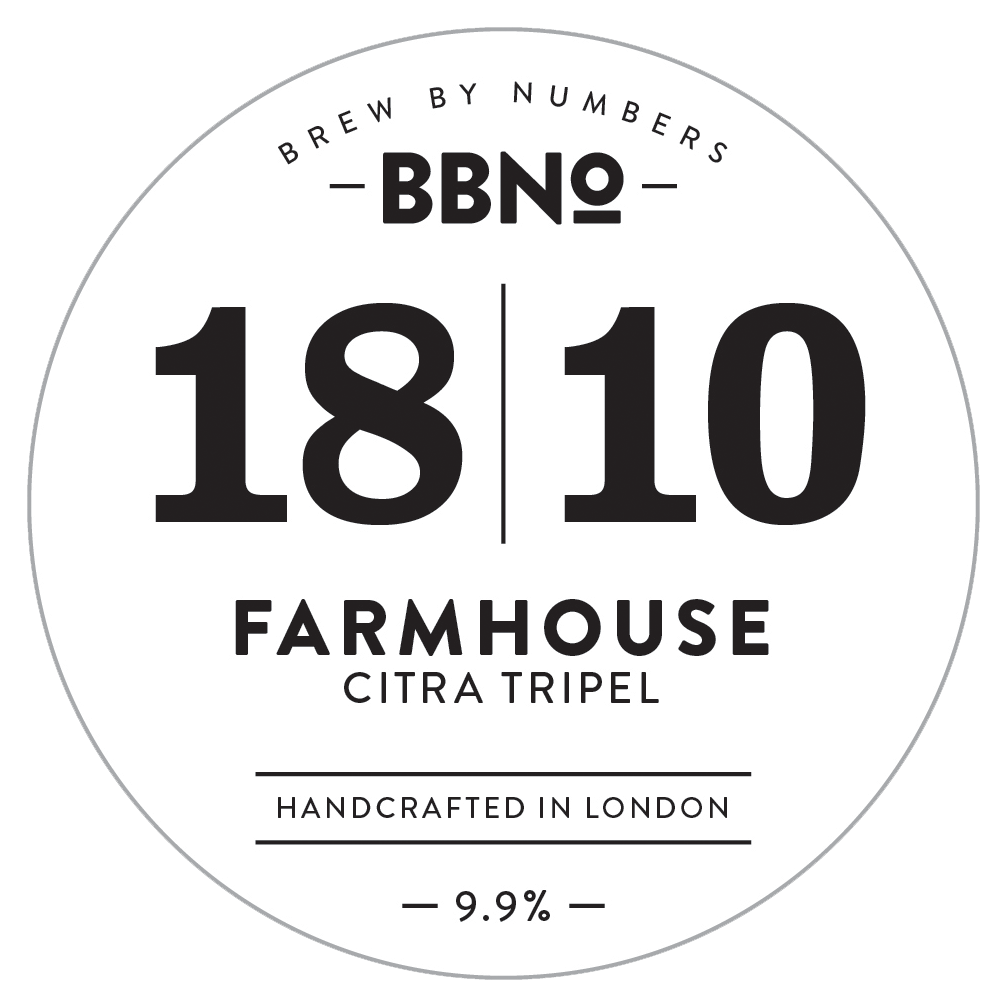 Brew By Numbers 18|10
From the brewer:
"Prior to the published studies of Pasteur, beer was frequently brewed in environments where it was susceptible to bacterial spoilage and infection by wild yeasts. Farmhouse ales epitomised this period of brewing history, when the bacteria and wild yeasts living in the local atmosphere would define the character of the beers brewed there.
Combining aspects from our Barrel Aged and Brett Aged series, some of our Farmhouse beers are aged using wild yeast strains in oak barrels. Others undergo multiple and/or mixed fermentations with specific cultures of bacteria and combinations of yeast strains. The results are yeast-driven flavours displaying not just sourness or funk, but deeper, more complex flavours of fruit, spice, tartness, tannins and oak. We're looking forward to taking our Farmhouse series even further, with the aim of maturing multiple batches and blending them to create some truly unique beers.
18|10 FARMHOUSE: CITRA TRIPEL – 18|10 is a mixed fermentation Belgian-Style tripel aged with citra hops. Citrus fruits, funky yeast character and gentle alcohol warmth followed by strong carbonation and a rich mouthfeel."
Style:
Witbier
ABV:
9.90%
Packaging:
KeyKegs
Other Beers by Brew By Numbers