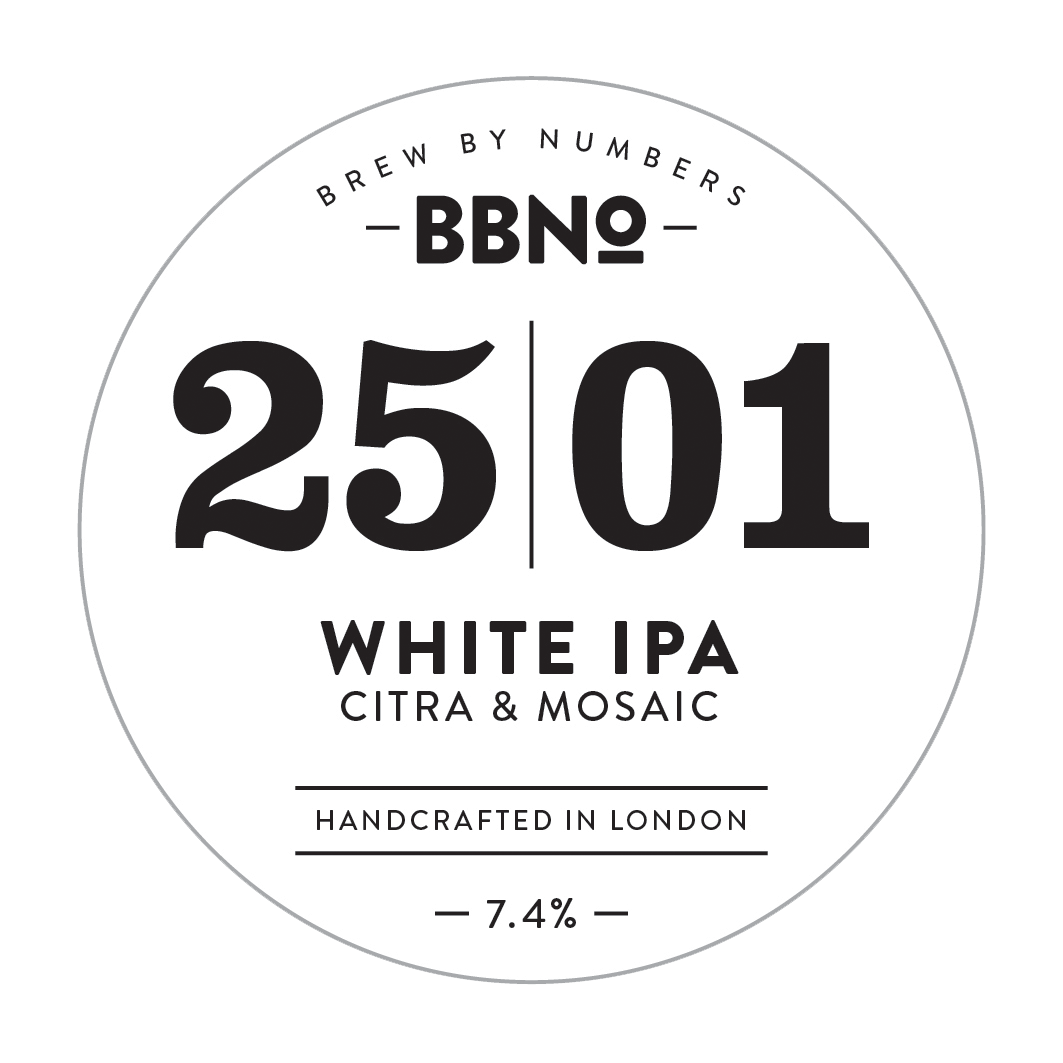 Brew By Numbers 25|01
From the brewer:
"Two American breweries (Deschutes and Boulevard) are credited with releasing the first commercial White IPA in 2010. Taking influences from Belgian white beers and American IPAs, it's a style that perfectly suits the interests of the brewers here at Brew By Numbers.
The soft fruit and spice flavours of wheat beer meet the sharp and juicy hops of American IPA in a crossover style with broad appeal and bright, beautiful flavour combinations.
25|01 WHITE IPA: CITRA & MOSAIC – A mouth-filling body of wheat malt is the perfect stage for the zesty and floral combination of Citra and Mosaic hops in this smooth and juicy twist on IPA."
Style:
White IPA
ABV:
7.00%
Packaging:
KeyKegs
Other Beers by Brew By Numbers