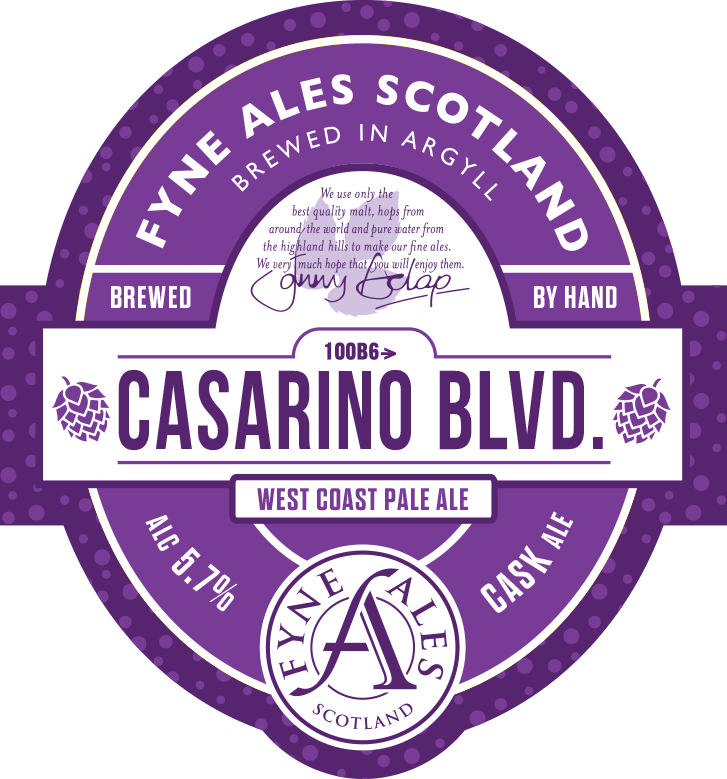 Fyne Ales Casarino Blvd.
From the brewer:
"Casarino Blvd is the farewell brew by Erasmus participant Paolo Sabatucci, created to celebrate the end of his time working with the brewing team at Fyne Ales.
Taking its name from Paolo's hometown, Casarino Blvd features one of Paolo's favourite ingredients, Vienna malt, alongside one which neither he nor Fyne Ales have used before – experimental hop ADHA 529.
The latest Boulevard cask IPA is a 5.7%, golden west coast pale ale brewed using experimental hops and Vienna malt, giving the beer a strong biscuit character and mellow finish."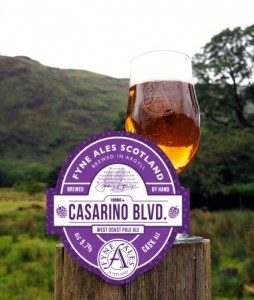 Style:
American Pale Ale
ABV:
5.70%
Packaging:
Casks
Other Beers by Fyne Ales