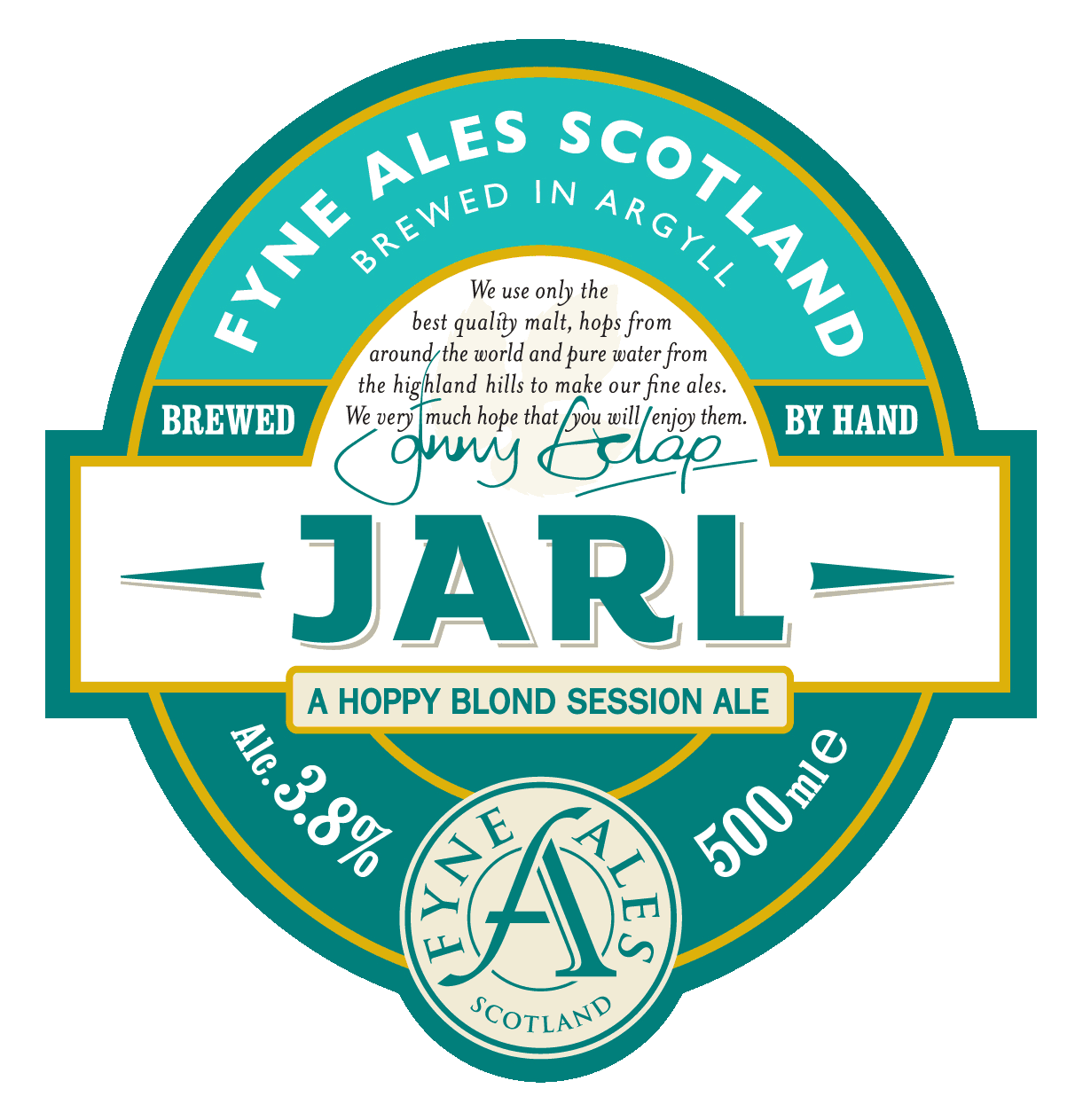 Fyne Ales Jarl
From the brewer:
"Light and golden color with a strong citrus and hop aroma. Citrus and grassy hop flavors dominate the palate with a light and refreshing dry finish. A superbly drinkable beer.
Brewed for the first time in 2010 as a festival special for FyneFest, Jarl is a full on citrus experience and a cracking session beer. Jarl is single hopped with Citra, giving the beer a very distinctive citrus flavor and aroma. Jarl was born out of an experiment with Citra, which was a rarely seen new variety of hop at the time, after Fyne's former Head Brewer Wil Wood got a tip off on its unique character and flavor profile.
Fyne Ales was one of the first breweries in the UK to use Citra in a brew and the results were fantastic. Jarl is now is their best selling beer and has won a number of prestigious awards, including being the Champion Beer of Scotland in 2013 and Champion Golden Ale of Britain at the Great British Beer Festival.
The area of Argyll is shrouded in Viking folklore and the name Jarl refers to the name of the Norwegian Earls (Jarls), who claimed many of the surrounding lands in the 12th century."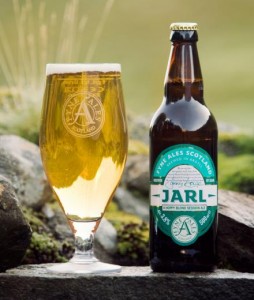 Style:
Blonde Ale
ABV:
3.8%
Packaging:
330ml bottles, cask, 30L Kegs
Other Beers by Fyne Ales