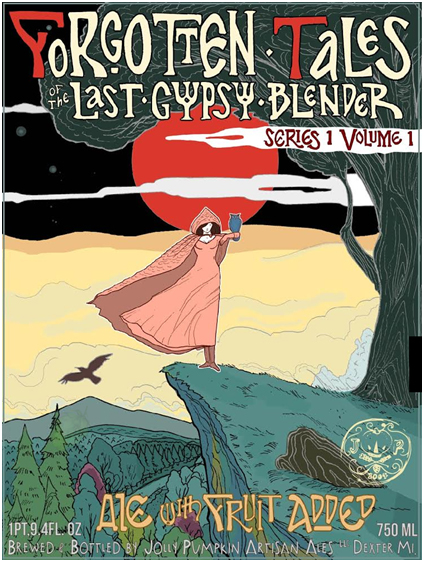 Jolly Pumpkin Forgotten Tales of the Last Gypsy Blender, Series I, Volume I
A JP collaboration with Celina Tio, Chef/Owner of JULIAN and The Belfry in Kansas City, MO.
Chef Tio and I designed this beer together through a running series of texts while planning a beer dinner we would hold at her place in Kansas City.
Wandering conversations detailing layers of flavors flew fast and jumbled through the ethersphere.
I think we will become great friends – I wrote.
And we did.
She came to Dexter and we brewed this beer together.
Laurie jokes and now insists Celina and I must be long lost brother and sister.
– Ron

Style:
Barrel-Aged Saison
ABV:
5.70%
Packaging:
750 ml bottles
Other Beers by Jolly Pumpkin Artisan Ales