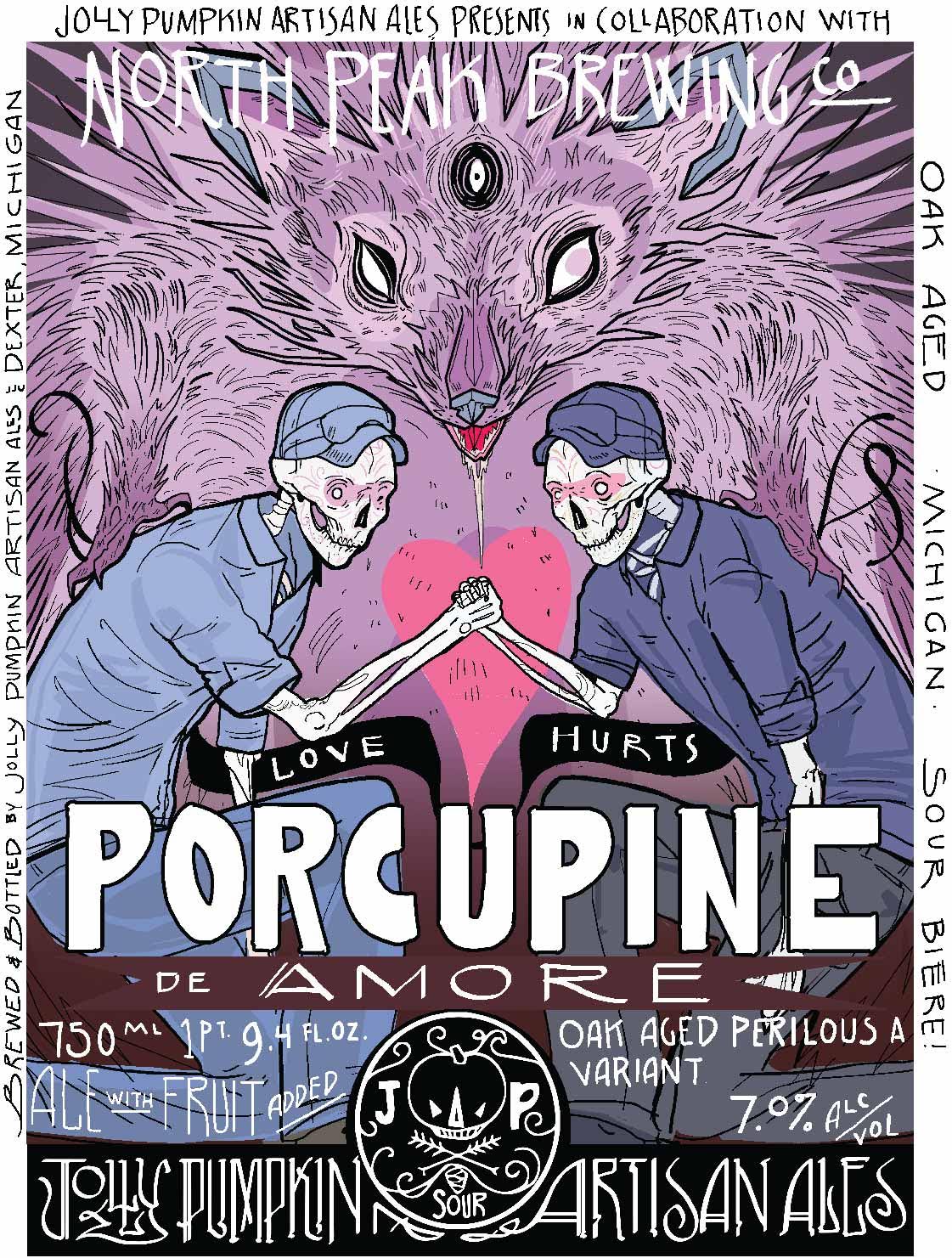 Jolly Pumpkin/North Peak Porcupine de Amore
From the brewer:
"Despite sharing a brew house, building and employees, Porcupine de Amore, is the first "collaboration" brew between Jolly Pumpkin Artisan Ales and North Peak Brewing Company.
Porcupine de Amore is a blend of an oak aged version of North Peak Brewing Company's Perilous IPA, a passion fruit American IPA brewed with wheat, and Jolly Pumpkin's Rosie del Barrio, a foeder aged amber ale. Perilous was first aged in new oak for 1 month then masterfully blended into another foeder to age for 5 months with Rosie del Barrio where it picked up the classic Jolly Pumpkin funk.
Passion fruit and funk make up the nose, bright tartness melds with the passion fruit then fades to light notes of cherry and finishes with lingering layers of oak.

Porcupine de Amore is 8.1% with 49 IBUs and will be available in both 750 ml bottles and on draft throughout the companies' home state of Michigan as well as the states that both Jolly Pumpkin and North Peak are distributed, Ohio, Texas, Indiana, Kentucky, Florida, California and Missouri."

Style:
Sour Ale
ABV:
8.10%
Packaging:
Kegs and 750ml bottles
Other Beers by Jolly Pumpkin Artisan Ales