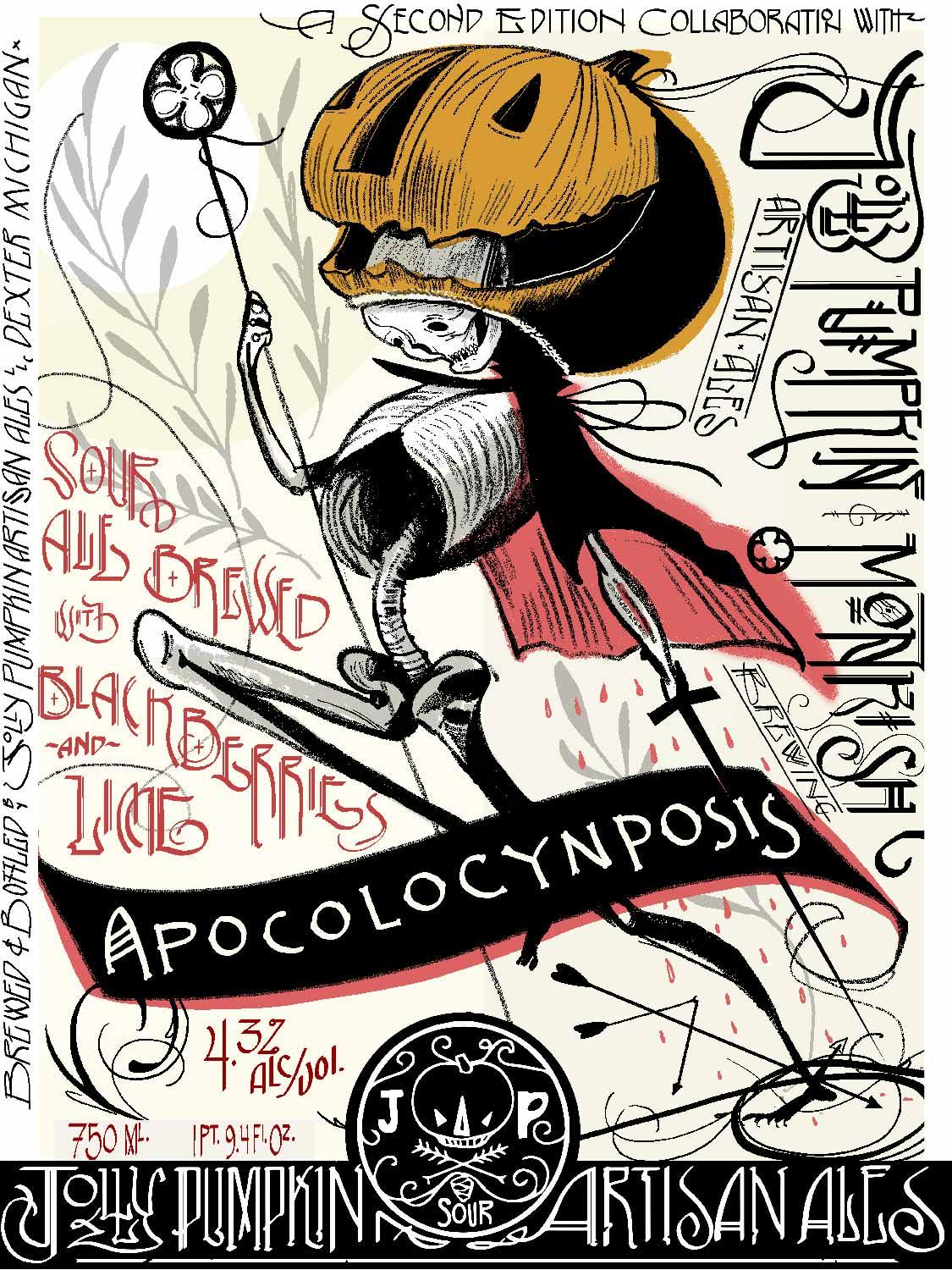 Jolly Pumpkin/Monkish Apocolocynposis
From the brewer:
"Our second collaboration with Los Angeles' Monkish Brewing Company. Apocolocynposis was aged in oak for a total of seven months. Blackberry Puree and Limes were added in the last two months of aging, giving this ale flavors of blackberry, blueberry, and vanilla, that slowly fade with a tart lime touch.
You will be assimilated.
Driving around the country in a Winnebago with a sleeve of coasters, and a growler machine, one sees a lot of weird things.
Weird things of the kind that initially prompted this utilitarian uniting of super wonder twin powers.
Need a strainer gasket? Larger diameter drain tube on that kettle? A better spray nozzle for that hose, or input on how to rid your life of that messy, dangerous, diverter panel?
We are here for you. You will be assimilated.
V.3.0 Galactic Pumpkin
Cheers & Mahalo plenty!
Ron Jeffries, Founder and Chief Squeegee Operator"

Style:
Wild Ale
ABV:
4.30%
Packaging:
Kegs and 750ml bottles
Other Beers by Jolly Pumpkin Artisan Ales