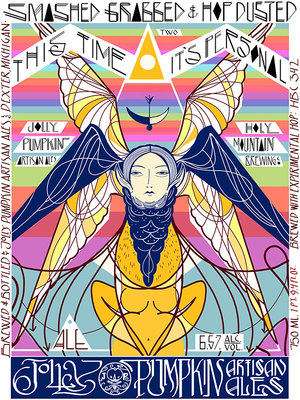 Jolly Pumpkin/Holy Mountain Smashed Grabbed and Hop Dusted 2: THIS TIME IT'S PERSONAL
From the brewer:
"The second beer in our Smashed, Grabbed, & Hop Dusted series in collaboration with Holy Mountain Brewing Company out of Seattle, Washington. This sour IPA shouted experimental HBC 342 and three other hop varieties, as well as six different malts. The hops give notes of apricot and citrus with a mildly tart and bitter body. Aroma of pineapple and stone fruit in the nose. An ale with all the hops you could want, coupled with our trademark funk.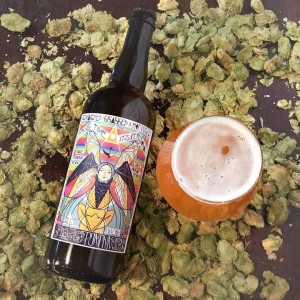 This time it's personal.
Some months ago, a small group of singularity specialists
With a particular set of skills
Banded together
Crafting a beer from which not even light could escape
From this black hole of hoppyness only one will emerge
Smashed Grabbed & Hop Dusted 2
This time it's personal.
Oak aged wild saison brewed with "experimental" hop HBC 342″

Style:
Sour IPA
ABV:
6.50%
Packaging:
Kegs and 750ml bottles
Other Beers by Jolly Pumpkin Artisan Ales