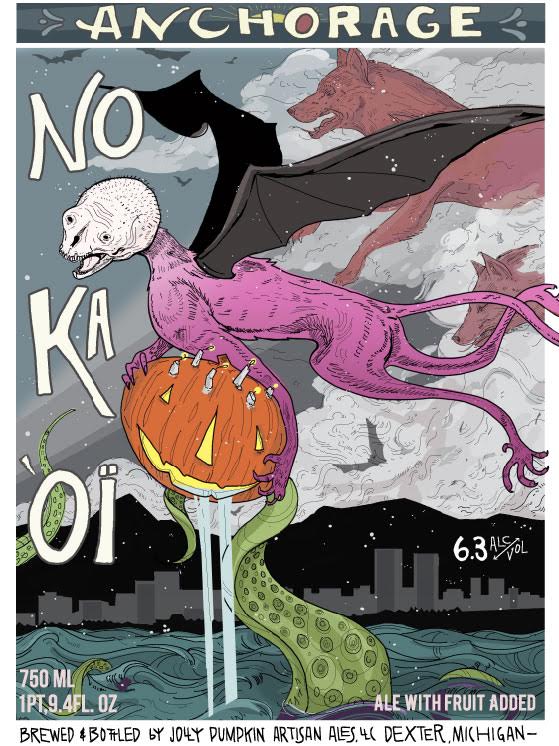 Jolly Pumpkin/Anchorage No Ka Oï
From the brewer:
"Brewed to celebrate the birthday of our good friend Gabe, owner and brewer of Anchorage Brewing Company. Made with all Michigan hops, Raspberry Puree, and Lime Peel. The refreshing bitterness and beautiful bouquet of tropical fruits balance well with the sweetness and citrus from the Raspberry and Lime Peel to make this biére simply titled "The Best".
A birthday is just another today.
Today will be just like yesterday, tomorrow.
Tomorrow will be the same as today, just completely different.
I brewed this beer for my friend Gabe's 40th birthday on the suggestion of his wife Jacenda. Two finer people the likes of which
I have ever known.
-Ron"

Style:
Fruit Beer
ABV:
6.30%
Packaging:
Kegs and 750ml bottles
Other Beers by Jolly Pumpkin Artisan Ales