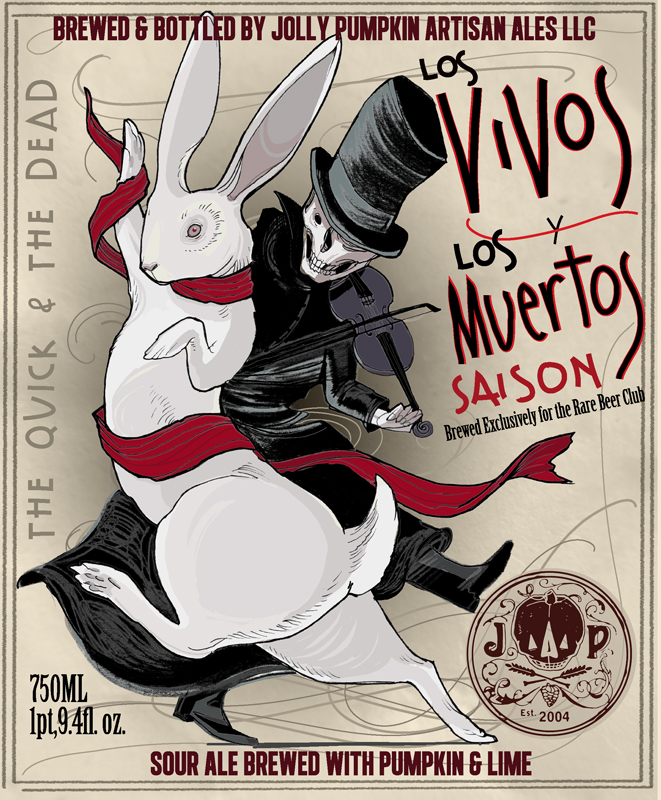 Jolly Pumpkin Los Vivos y Muertos
From the brewer:
"The Quick and The Dead
Sour ale brewed with pumpkin and lime.
Brewed Exclusively for the Rare Beer Club
We bring delight to our dance of a decaying mortal tune. The beauty of contrasts, of oposites and the shores on which they clash is the inspiration behind Los Vivos y Los Muertos. When The Rare Beer Club asked us to brew up something form (sic) the fringe of our imagination, we thought what better and more appropirate for this autumnal season than this?
Cheers and Mahalo Plenty!"

Style:
Fruit Beer
ABV:
4.20%
Packaging:
750 ml bottles
Other Beers by Jolly Pumpkin Artisan Ales