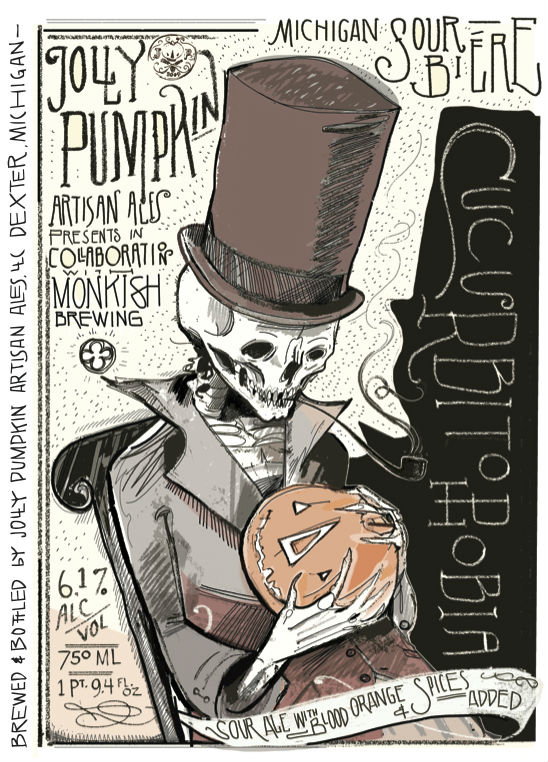 Jolly Pumpkin/Monkish Brewing Cucurbitophobia
From the brewer:
"FEAR OF PUMPKINS
Our first collaboration with Monkish Brewing Company. This sour ale is brewed with Blood Orange Fruit, Zest, and Juice, Black Lava Salt and a Rainbow Peppercorn Blend.
All heed the wrath of the discombobulated gourd.
Henry and Ron met in the brewersverse equivalent of snapchat. And someone swiped left when they should have swiped right. Bonding over a mutual respect for bottle conditioning and old school hip hop, they now live quiet lives, occasionally traveling for tacos in a custom Winnebago, canning crowlers of IPA, and brewing with folks they meet along the way.
And having adventures and shit.
Just like in Kung Fu.
V.2.0 Fear of a Pumpkin Planet – Coming soon to an earth near you.
Cheers & Mahalo plenty!
Ron Jeffries, Founder and Chief Squeegee Operator

Style:
Sour Ale
ABV:
6.10%
Packaging:
kegs and 750ml bottles
Other Beers by Jolly Pumpkin Artisan Ales