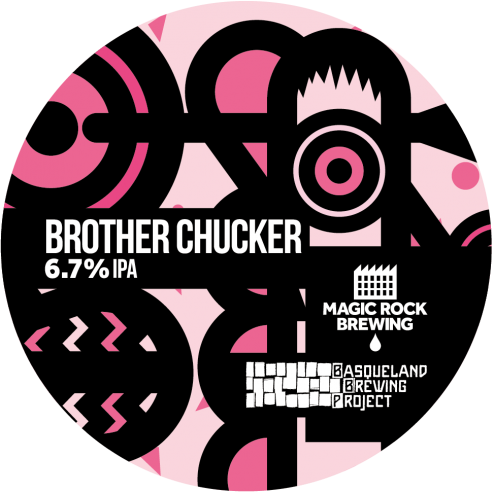 Magic Rock Brother Chucker
From the brewer:
"A collaboration with our pals Basqueland Brewing Project from San Sebastián, Spain. Back in October we headed out to the Basque country for some mountain biking and beer based R&R. Expertly guided by the excellent BasqueMTB we had an amazing trip and fell in love with the region's beautiful countryside, amazing coastline and food and drink
Of course we visited a few breweries in the area while we were there to see what was happening and were stoked to have the opportunity to brew with the excellent Basqueland Brewing Project. A memorable brew day full of amazing local food, beer and darts resulted in the delicious session IPA 'Chucker.'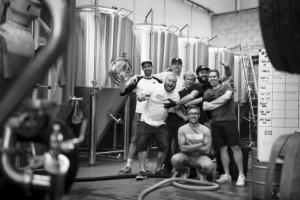 Naturally we owed BBP a return brew and a chance to repay their hospitality, so owner Kevin and head brewer Ben swapped the sunshine of San Sebastián for the gloom of West Yorkshire at the beginning of the year. A fun brew day and beer sampling session culminated with the boys having their minds blown by local fish & chips, mushy peas and a battered sausage.
The beer we brewed together is an amped-up version of Chucker ; the beer's 'big brother' if you like, a new school IPA featuring a smooth body, measured bitterness and oodles of piny Simcoe, limey Motueka and a little tropical/stone fruit HBC 438 hops."
Style:
IPA
ABV:
6.70%
Packaging:
KeyKegs
Other Beers by Magic Rock Brewing