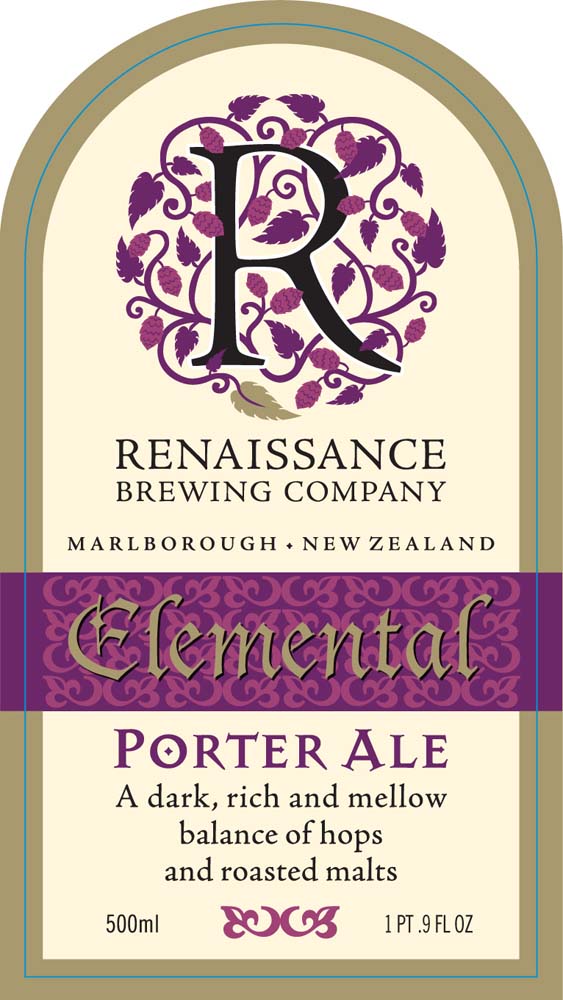 Renaissance Elemental Porter
Elemental is our most awarded beer, it has won gold medals in Australia and New Zealand as well as being consistantly rated New Zealand's top beer .
Originally the beer of choice for workers in London's produce markets, the beer was a mixture of the previous nights slops that the "porters" would drink when they clocked off at dawn. Porter is also Andy's all time favourite beer style. Brewed in the modern 'robust' style, Elemental Porter is a rich, full bodied brew with plenty of dry, dark chocolate and roasty malt flavours which gradually give way to a cleansing hop-driven finish.
Not intuitively thought of as as a food beer it is a surprisingly effective accompaniment for:
Dark chocolate
Coffee or berry-based desserts
Blue cheese
Barbecued meats
And although historically it was a sunrise beer, we think nowadays it is probably more suited to an be served after dinner with desserts and cheese, although if you want to drink it at day break, we're not going to stop you.
Style:
Porter
ABV:
6.00%
Packaging:
30L key kegs, 500ml bottles
Other Beers by Renaissance Brewing Company