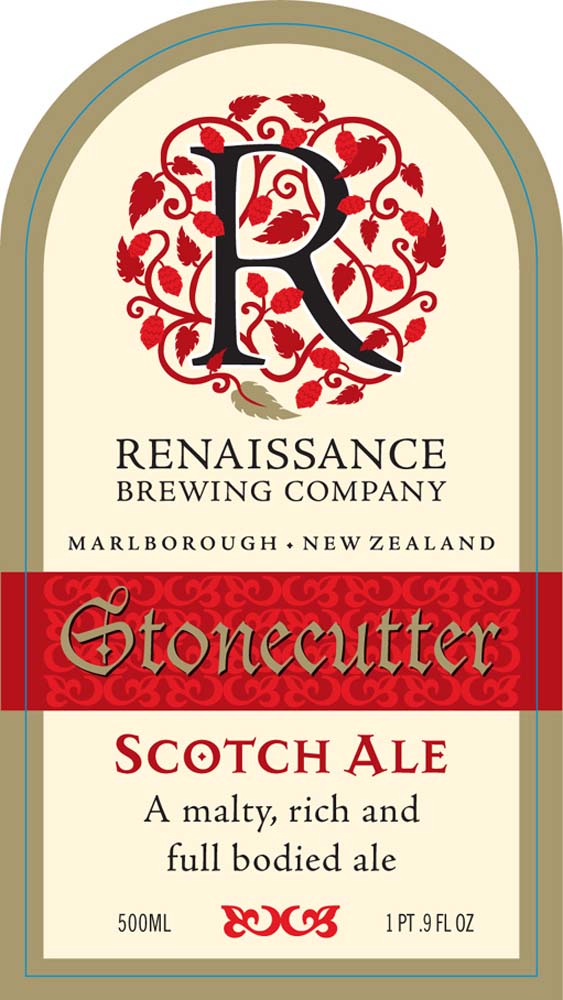 Renaissance Stonecutter Scotch Ale
Multi award winning Stonecutter Scotch Ale is the big, hearty, 'red wine' of our range. The Scotch Ale style is believed to have originated in Edinburgh in the 18th century and is colloquially known as "wee heavy" due to its higher strength than its paler siblings.
We use nine malts blended together to produce layers of caramel, toffee, liquorice, chocolate and roasty flavours. These layers are balanced by a tart, raisiny fruitiness that gradually gives way to give this dark beer a lingering dry finish.
Rich, full bodied, warming and moreish, Stonecutter pairs well with the following dishes:
•  Venison
•  Roast beef or lamb
•  Hearty casseroles and stews
•  Crème brûlée
•  Scottish shortbread
And for those of you who want to know about where the name Stonecutter came from, you will need to know the secret handshake.
Style:
Scotch Ale
ABV:
7.00%
Packaging:
500 ml bottles
Other Beers by Renaissance Brewing Company